I have no idea how to this happened so I cannot replicate it in our test environments either. 

When you try to issue the part you get this warning message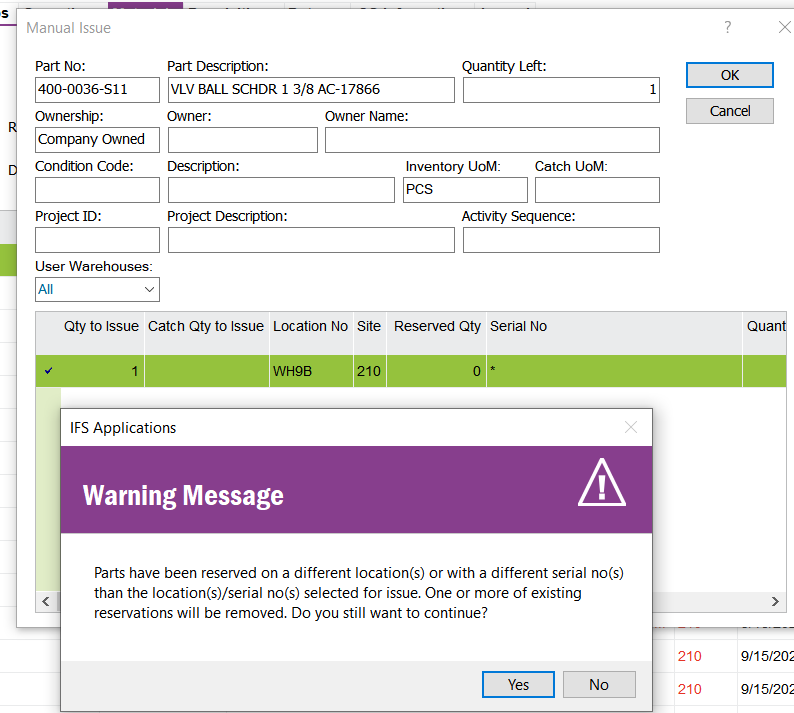 So when you say Yes to the informational message you get this error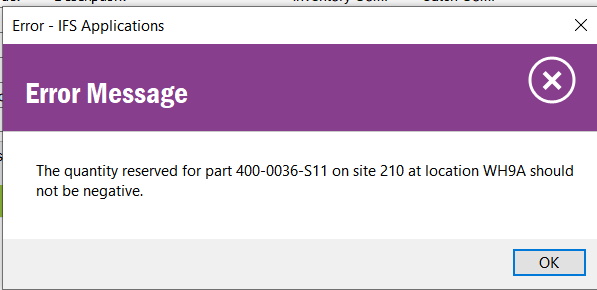 We get that same error if we try to unreserve the line manually, but on that screen it does look like it is still reserved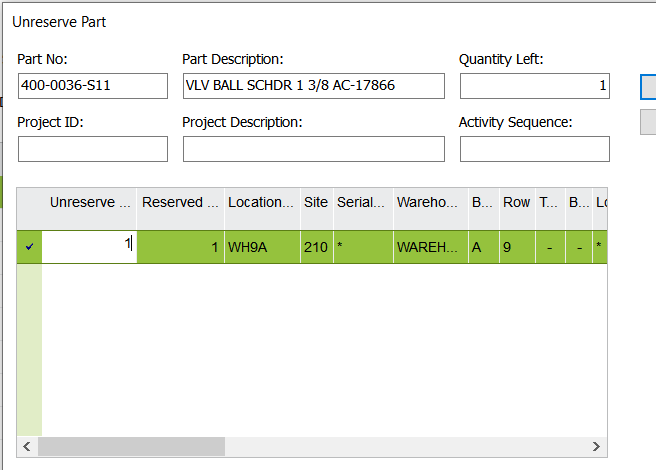 So we went out to the inventory in stock screen  where it shows we have 36 reserved.

So we go to the Inventory part In stock Reservations and there is no sign of it being reserved to the Work order.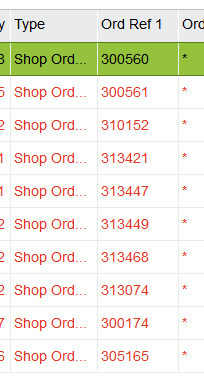 We have tried ran PMRP and MRP against this part to see if that shakes anything up. But we do not know how to resolve this issue. Anyone have any ideas?
Best answer by Bimsara Geethachapa 21 September 2022, 04:34
View original