Hi Guys, I am using IFS 7.5.
I get this posting error after Cancel Receipt for Purchase Non Inventory.
Now system is expecting Object ID to process posting type M92 (Purchase Non Inventory Material Arrival). How can I insert the Object ID for this transaction?

Note that the PO is now in Received status and I already filled in the Object ID but this doesn't solve the posting error.
Even I changed the Object = Can in the Code Part Demands also doesn't help.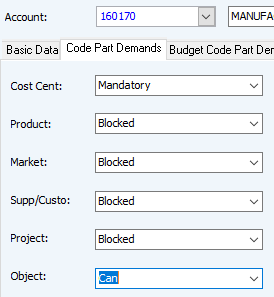 Need guidance on how to insert Object ID for the Cancel Receipt transaction or any work around to resolve this posting error.
Thank you.
Best Regards,
KS Eng
Best answer by Adam Bereda 27 September 2021, 09:28
View original