Hi everyone,
We getting an error when trying to post a fiscal note, although we don't understand why the error is happening.
In the order, we have the following preposting values: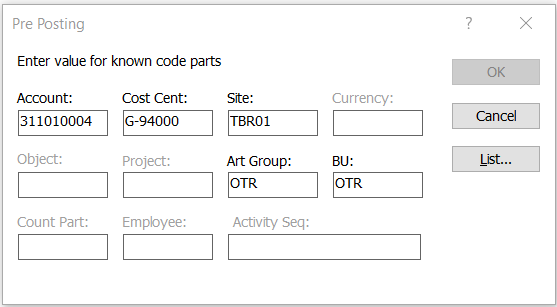 We have the preposting rules created as you can see below.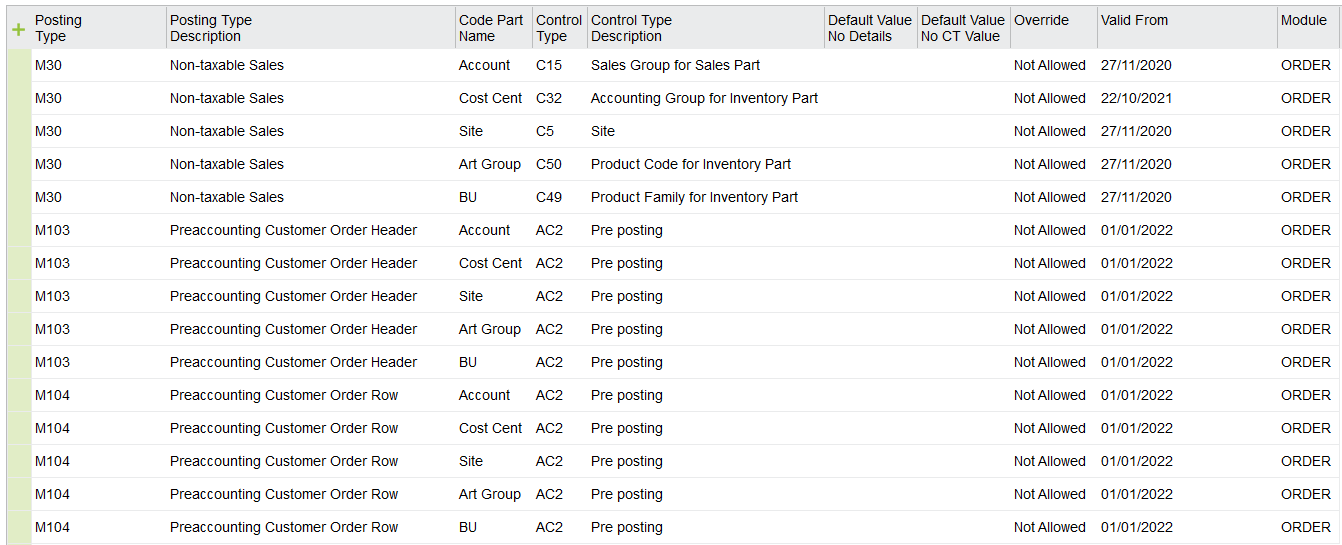 However, when posting the fiscal note, we get the following error:
"Value is missing or has an invalid time interval for posting type M30 control type C32 code part B in company 100."
To help with your answers, this error is only happening with non inventory sales-parts.
Why is IFS searching for the values in M30 posting, when the values came from preposting?
Is there some parametrization missing on our behalf?
Thanks in advance,
Carlos Mendes