Good day.
I have been trying to apply update 17 to our APPS9 UD14 instances (I have tried 4 different instances) and he end result is the same.
Failed to update AS & the MWS directory never recreates.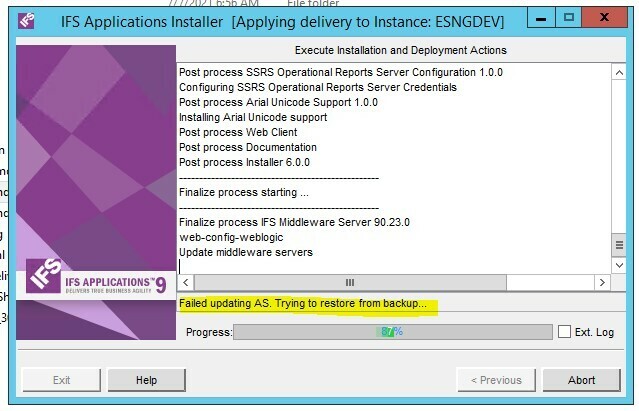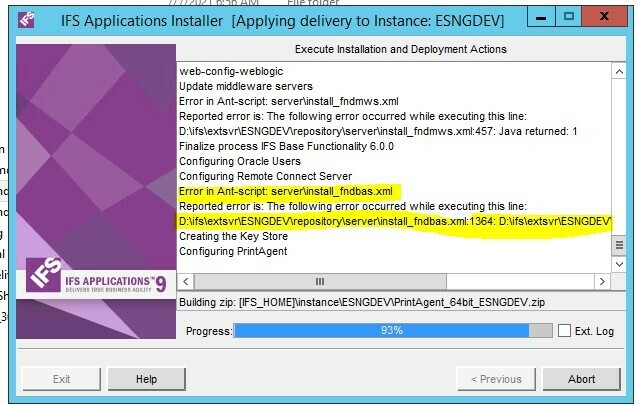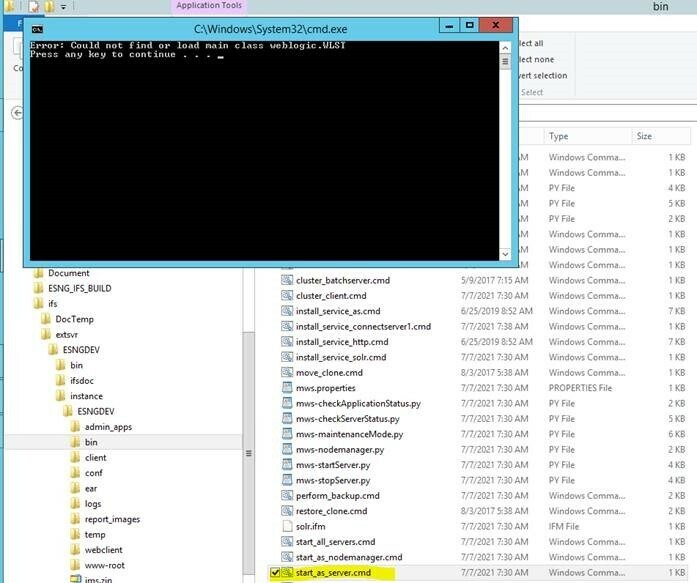 Db space seems fine
Application server has 40G free on C: and 65G on D where ifshome resides.
The application runs fine prior to the update.
I run reconfiguration prior to the update
The database updates with no errors.
This appears as a Middleware issue.
Any clue as to why AS will not startup?
Prior to executing the update install the following services are stopped
IFSConnect
IFS Solr
ManagedServer1
AdminServer is left running
I appreciate any insight.
Thank you,
Marjie