Hi,
USING APPS 10 UPD12 - MWO MAINTENANCE 10 - 10.13.1360.0 after press complete button on mobile, fill out the fields, fault desc, Error cause desc and Performed work, the info does not sync to IEE and there is no transaction failed.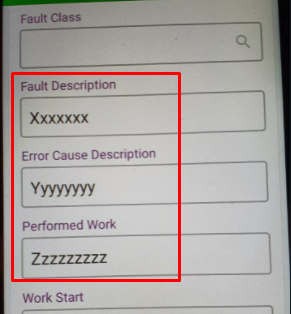 If I fill out those fields from debrief screen, it works well.
Any ideas what may it be?
Tks