Apps 10
Hello - I am trying to have a new column display in the search view of a custom logical unit.
When a user clicks on the List icon in this custom logical unit-PC Distribution, columns display from another custom logical unit - CProdCodeBusinessUnit. Prod Code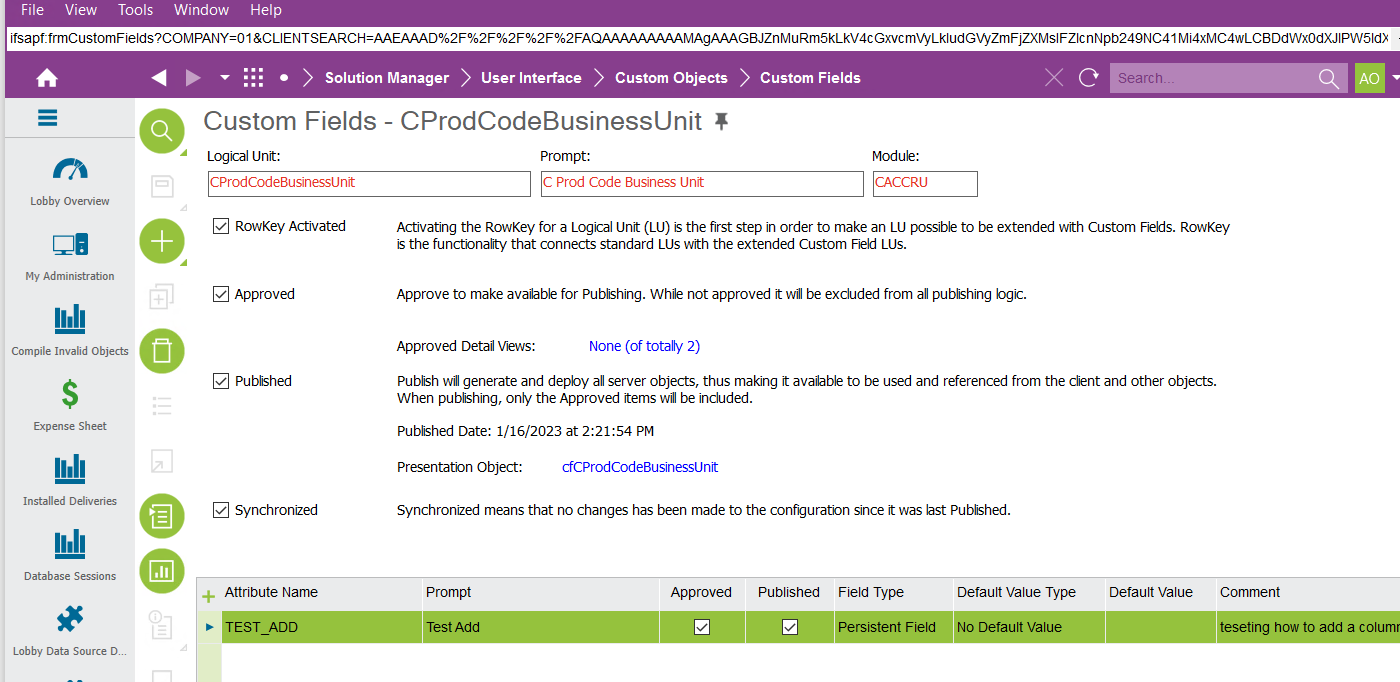 I want TEST ADD to be displayed as one of the columns. I cannot figure out how to get the column to display.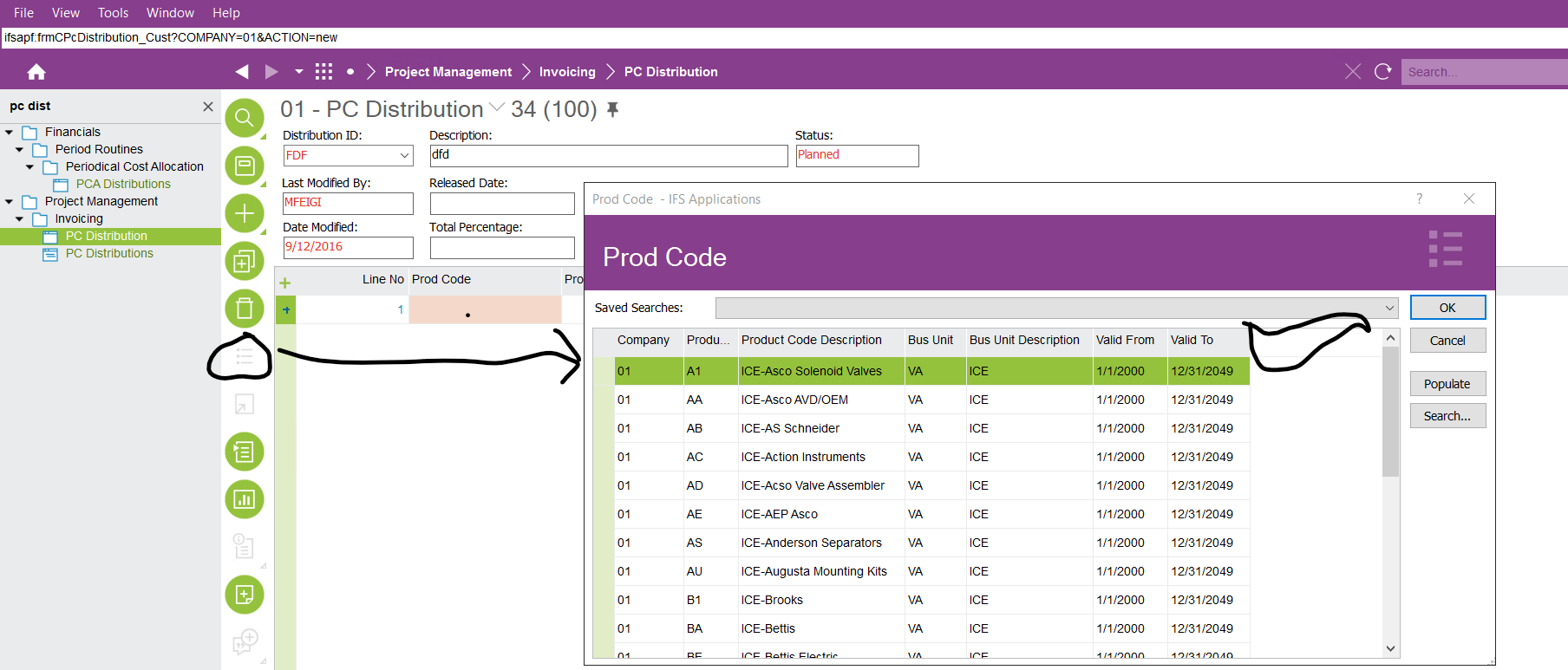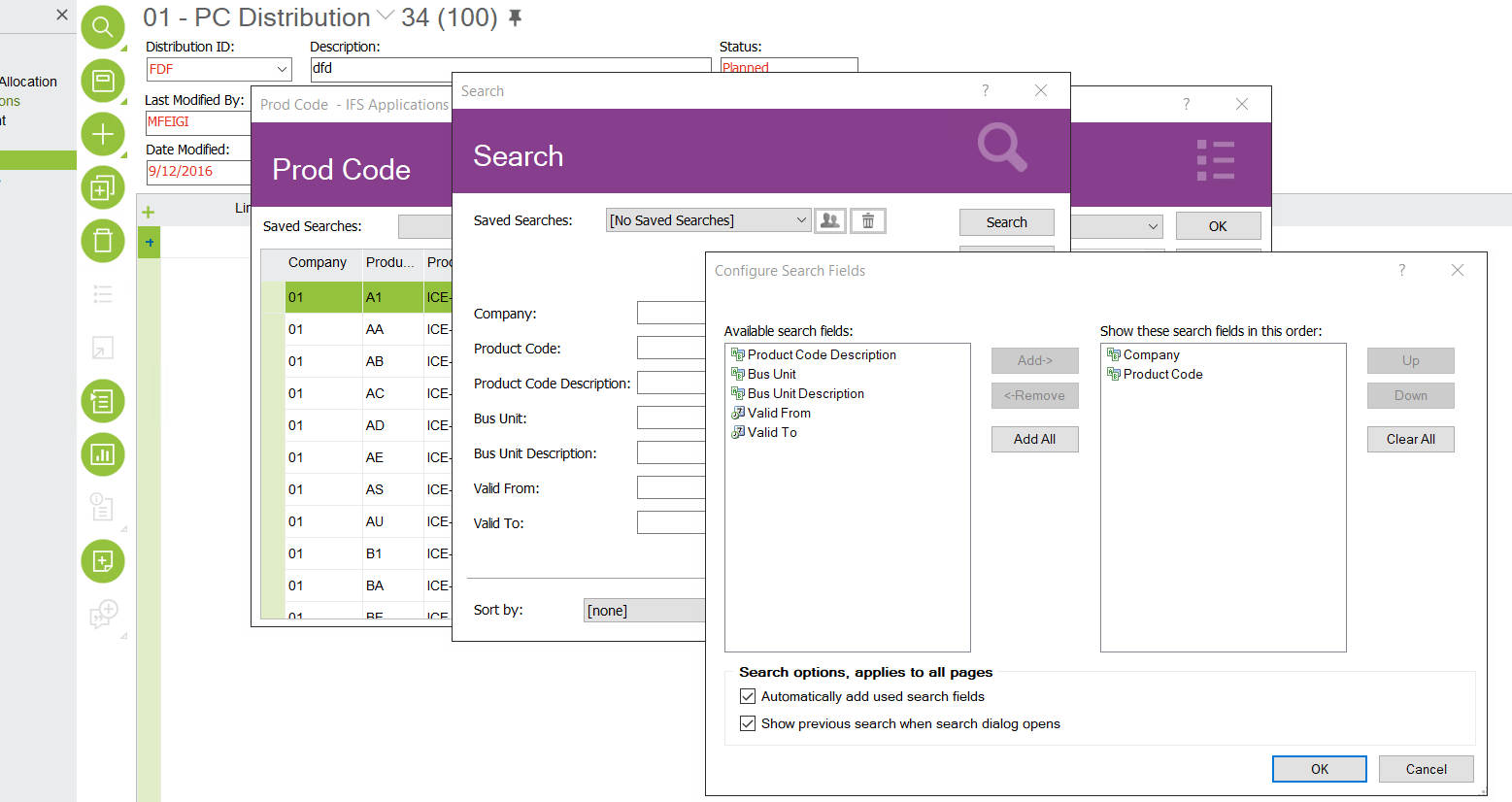 Thank you for your help!