Hi, 
We have added a custom LU and custom Page for user to add the Basic data, the same custom LU references to the custom field.  In the Published LU LOV is visible on the respective custom field, but when we go to LOV and Search further for the values, no columns are available for searching in the search dialog box.  we are on IFS10 UPD10.
The Search window appears as below.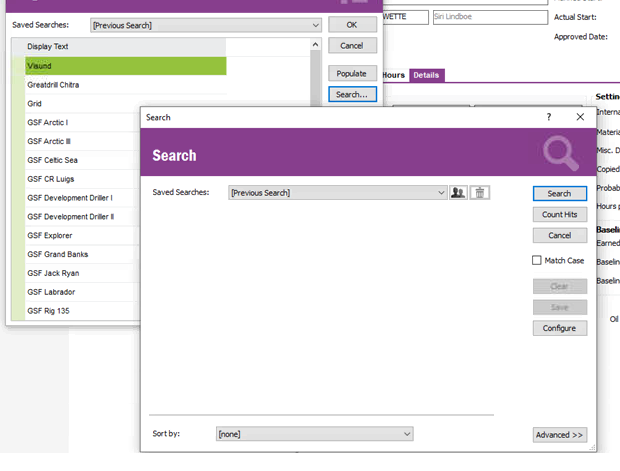 Are we missing something in the configuration? 
Thanks 
L P Reddy