Hello, 
I have configured a Subtask with an Inspection Sign Off requirement and qualification profile.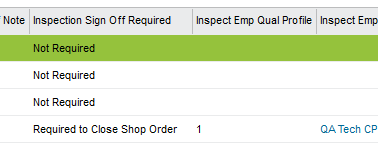 I have also set the Site to consider qualifications. 

However, any account is still able to complete this sign off from the SFWB. The help in IFS seems to indicate this is all that is needed to perform a security check and prevent unqualified accounts from completing the sign off. Is there an additional item that must be configured to activate this functionality? Any guidance would be greatly appreciated!