Hello Community,

I was wondering if it is possible to add an existing custom field into a list of values?

For example:

When creating a Material requisition, I would like to add a Part No using the "List of Value" for Part No. I am wondering if I could add an existing custom field in the window. (See Screenshot) .

Could you please add screenshots to your answer?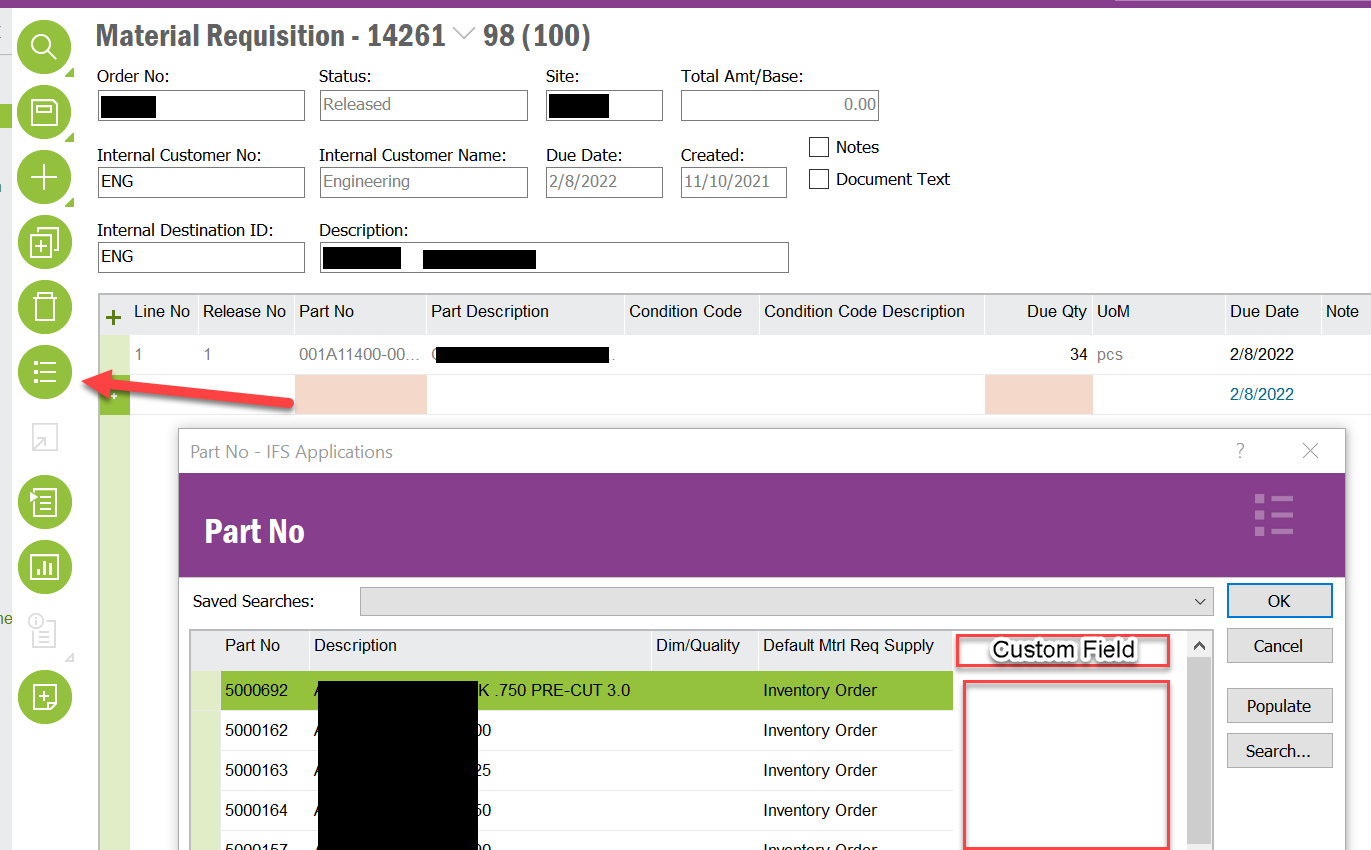 and I would like the custom field be searchable . I  would like to see the custom field when I click on configure .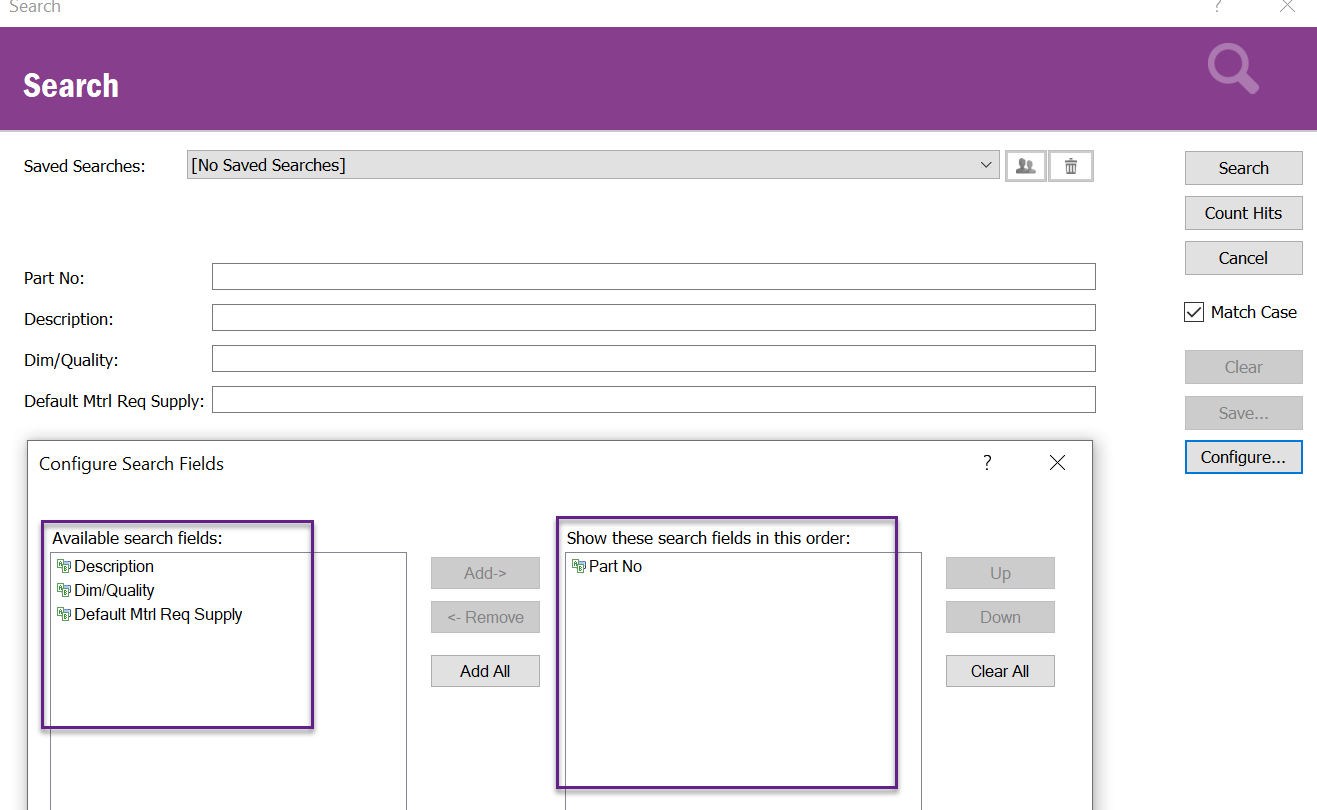 Thanks
JL
Best answer by Charith Epitawatta 23 November 2021, 14:33
View original