Hi,
I am trying to configure the new .NET based Print Agent and the Connection Status is showing Disconnected.
Here are the steps I followed:
Unzipped latest Print Agent 64-bit install files from the Middleware directory
Ran IFSPrintAgent.exe to launch the Console
RMB on the Tray Item to Configure the connection
Upon prompt, updated IFSPRINT user password and saved the changes
Updated Id to Instance ID and Server Name (neither seem to be working)
RMB on the Tray Item to Monitor the connection and it shows Disconnected.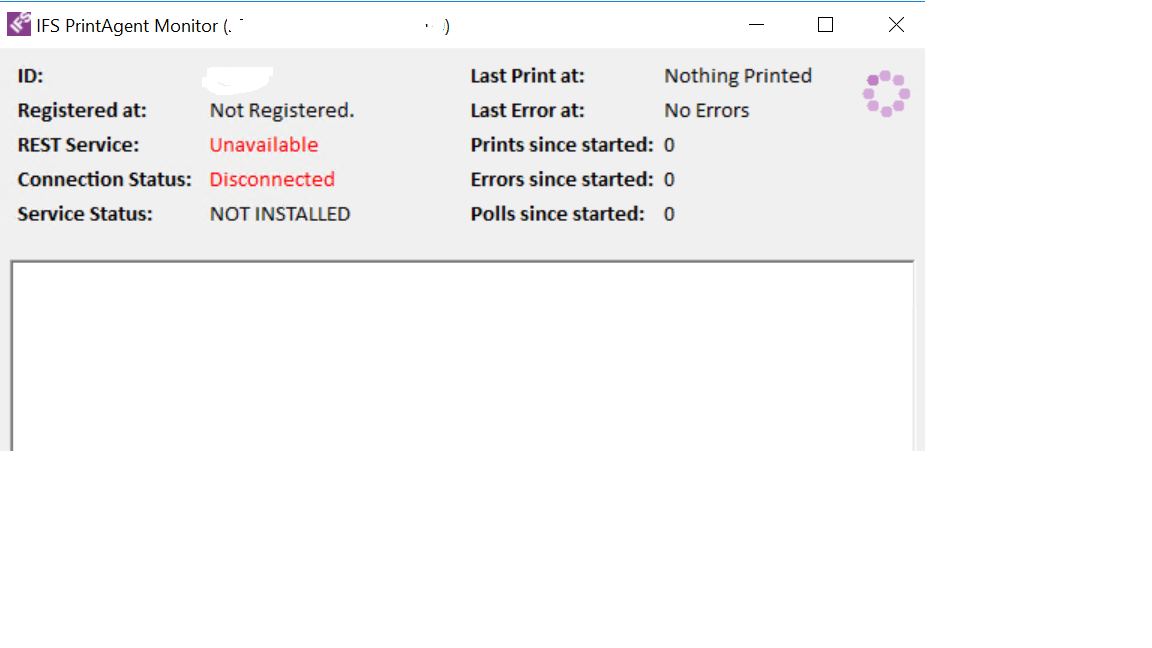 Questions:
Is there any missing setup to get the PA to work?
What goes in the ID field - Server (host) name or IFS Instance ID?
What else can I do to troubleshoot why the PA isn't connecting?
TIA, Sri
Best answer by ChanakaAmarasekara 8 February 2021, 07:24
View original