Report x works in Crystal Reports and other Crystal Reports work in the IFS instance.
However, when we run report x in the IFS instance we receive the following message: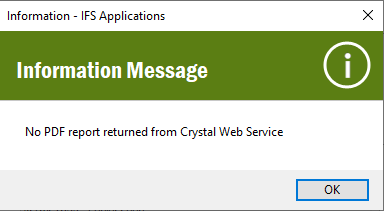 When I went to check the Crystal Reports log for this instance there was no Crystal Reports log.
On noticing that there were no error logs I ran CR_Web_Log.exe that resided in folder C:\inetpub\wwwroot\IFSCRWebSetup_IFSR
After clicking on Save and Close I checked the ifs-crystal-config.xml file: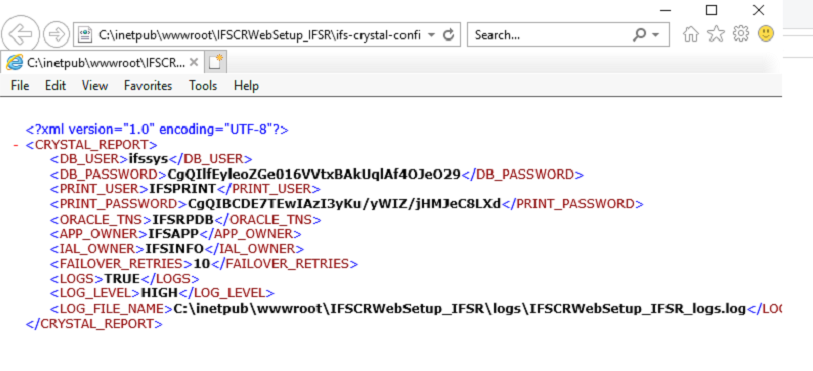 I logged out of Enterprise Explorer for the instance concerned and logged back in again and tried running the report again, same error received (as expected) but the only thing in the Log file:
Please note, report x works in all other IFS instances.
Can anyone please advise what I have missed or where I am going wrong.
Thank you.