I have a question about WEBSERVICES and Token : how it works, what is the process to achieve the value transported.
For example :
Indeed, we encounter the authentication problem Error 401--Unauthorized on the following webservice:
https://assystem-test.ifs.cloud:48080/main/ifsapplications/projection/v1/TimeRegistrationHandling.svc
Maybe the webservice uses a token to authenticate itself despite the use of a basic IFS Aurena login/password authentication.      
We used Postman to perform our requests (GET,POST,PUT).
Can you please tell us what are the access parameters of this webservice as well as the descriptions of these different methods.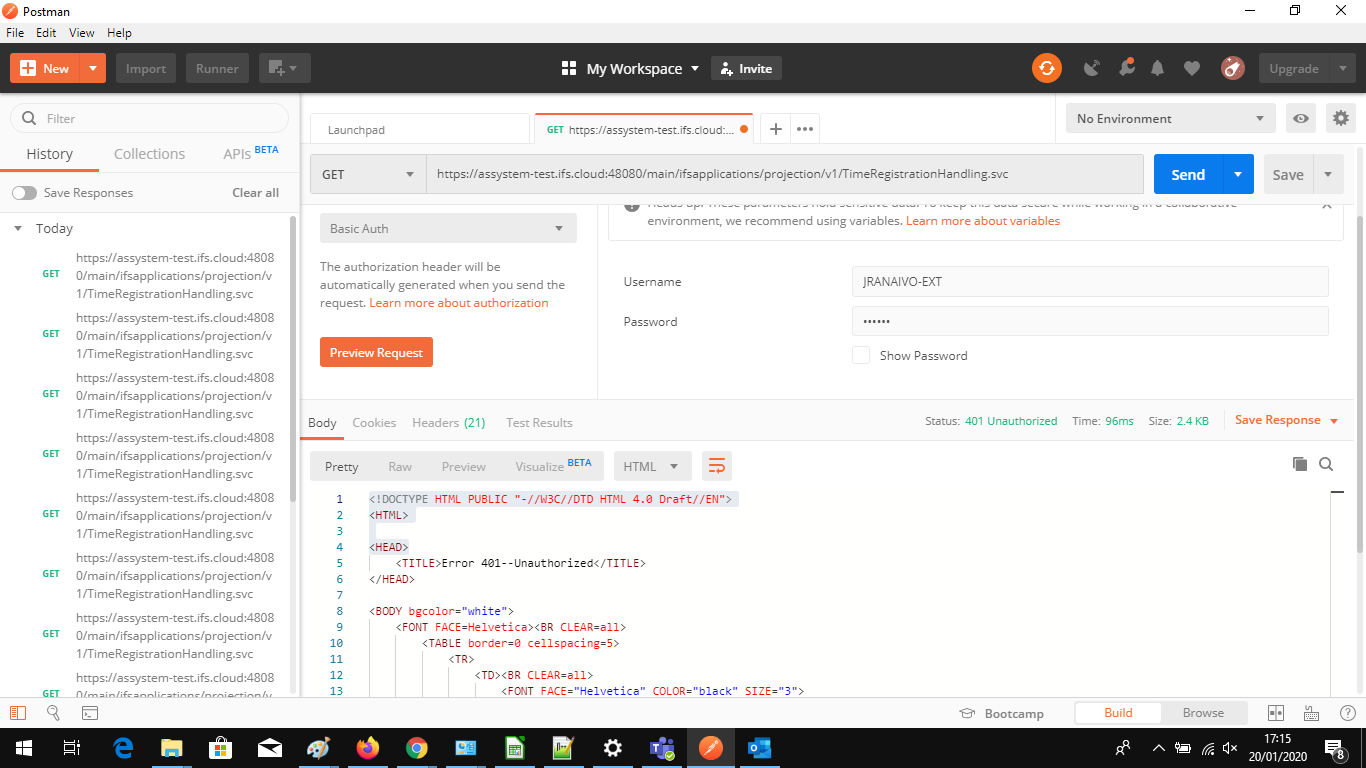 Best answer by Markus Sandin 21 January 2020, 16:17
View original