Hi Folks,
I have a question that why following invoiced/closed customer orders are appearing in the Outstanding Sales window.

I have query into customer invoice, and it is on PaidPosted status as below.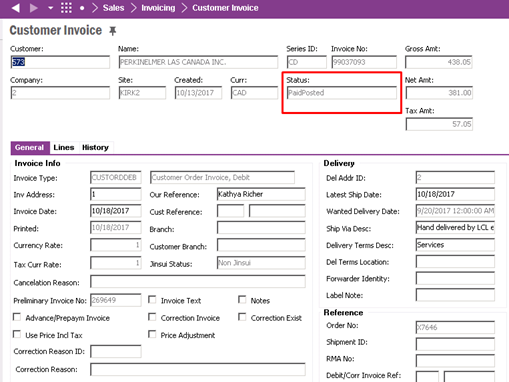 Revenue related postings also there.
As per the page help it is not possible to show customer orders which has already revenue posted.

Best answer by Rangi Wijewardana 30 August 2021, 12:31
View original