Hello! 
I've been trying to clear down some operational transactions in order to change the base for cost/revenue elements from code part A project to another code part (with no function) 
I have cleared all the transactions and there are no errors. 
But when I try to change the base I still get an error: "It is not possible to change the base cost/revenue element as there are non-transferred PCM transactions" 
I've been trying to find out what PCM transactions are and where they are with no luck - 
Does anyone have any ideas on where this may be ?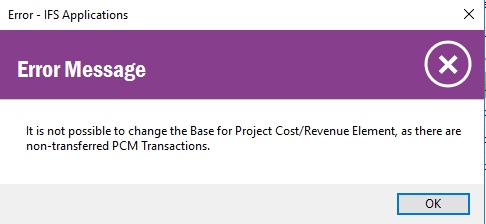 Any suggestion is welcome!!
Thanks, 
Mish