Hi All,
Users are not able to create a Customer Order from the Work Order RMB option

  The Customer Order is typically used to send free warranty replacement parts to the Customer. See a sample work order in the screenshot , the customer handling option (RMB) is not available.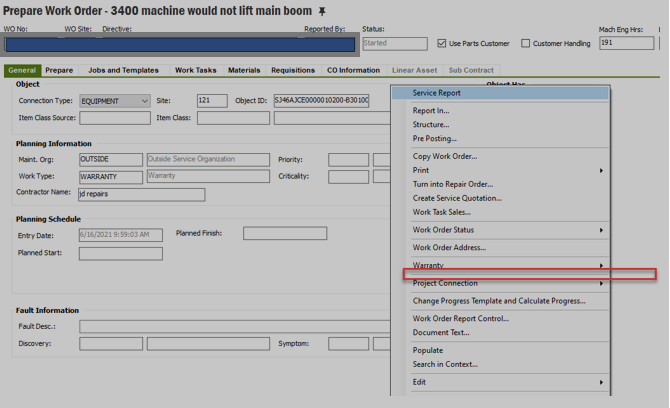 Customer is connected to the WO but the option is not available. Does anyone know the reason for that?
Thanks & Best Regards,
Nipun
Best answer by Kushan Jayasinghe 30 December 2021, 06:54
View original