Hi,
We are looking to rollout Aurena Notify Me for PO Authorizations but have noticed that attachments will only appear in the app if they are attached to the header of the PO (Object=PurchaseOrder). But if they are attached to a Part Order Line (object=PurchaseOrderLinePart) or No Part Order Line (object=PurchaseOrderLineNopart) they do not appear in the app.
If the user views the PO with Enterprise Explorer or Aurena, they can see attachments connected to all 3 of these objects so it does not appear to be an access issue.
Does anyone know if the app is designed to show only the header attachments or is it something within the configuration that I am missing? 
Within the app, for one of my test PO's, I am able to view the doc_reference_object table and see that only the attachment document for the PO Header is shown. The part line and no part line documents do not appear.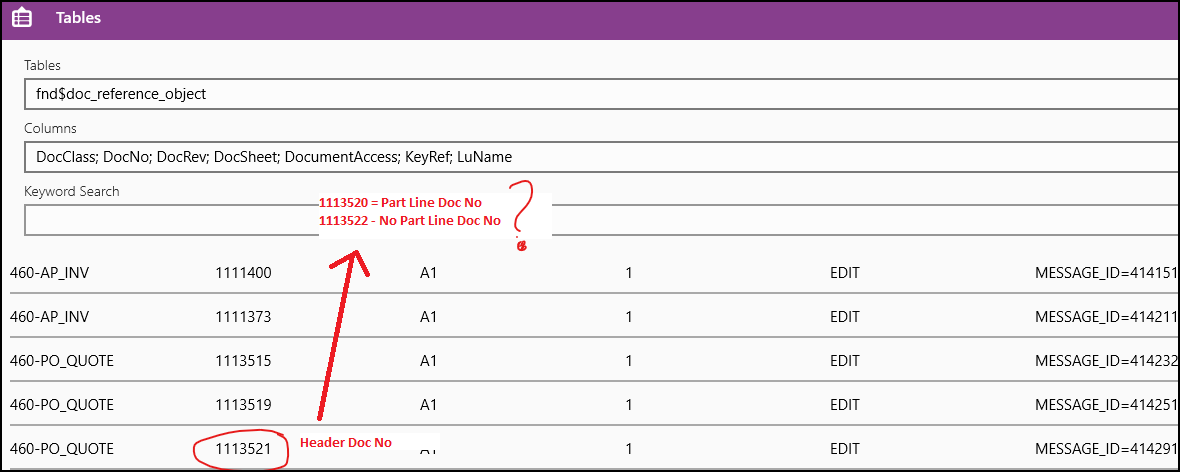 All 3 objects are accessible with the same Document class so if 1 works, I would expect the other 2 to be the same.

We are currently on IFS version 10 Update 11. The Aurena Notify Me app is version 10.16.1375.0.
Thanks for any information you can share with us,
Lorraine