Dear all,
I linked a customer order line with supply code Shop Order to a projct activity. 
I expected the planned costs to be the costs from cost set 1 of the concerned part (as correctly shown in cost column in order line) and as described in IFS-documentation: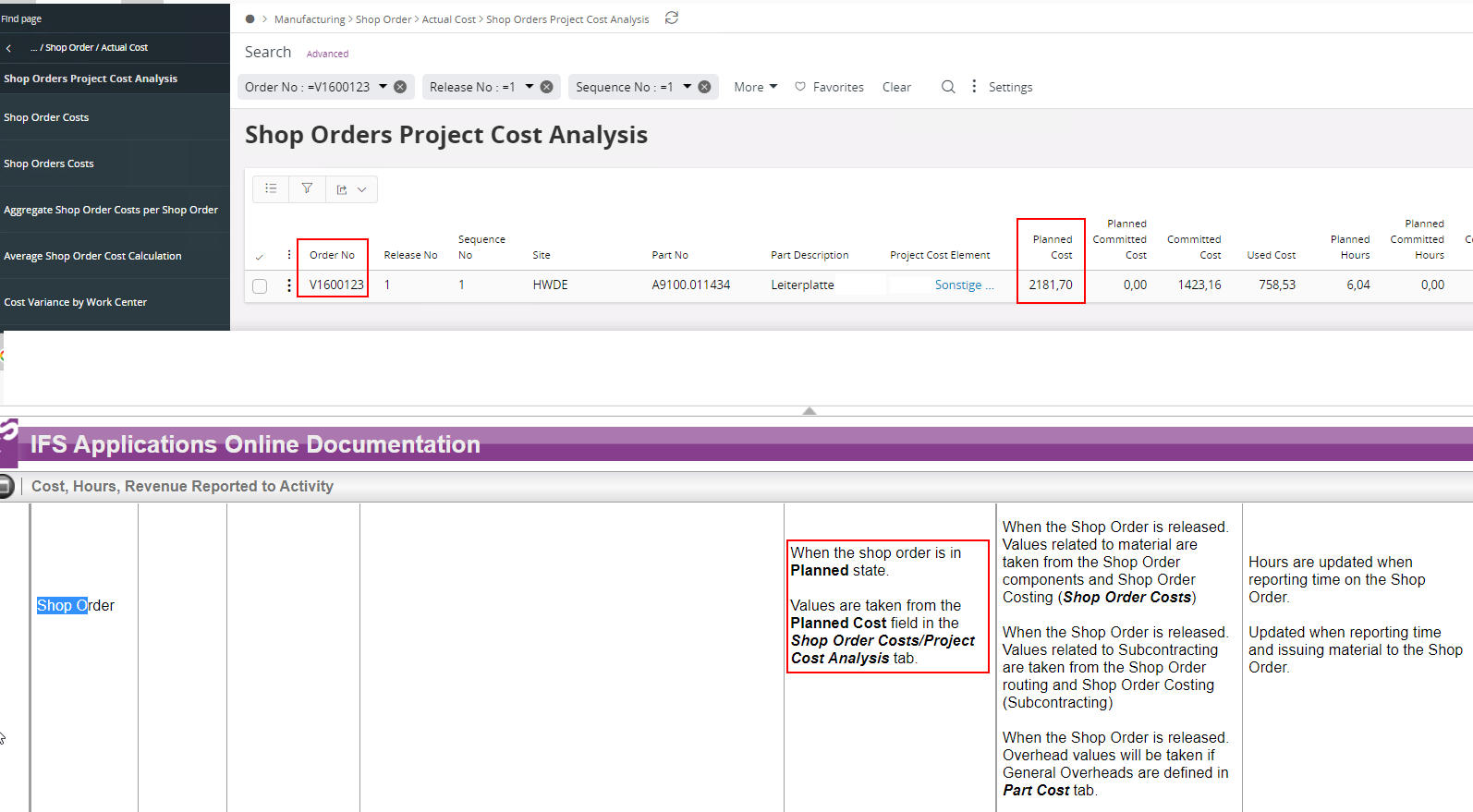 BUT:
In project activity the planned costs are the level costs of the part, not the accum. cost: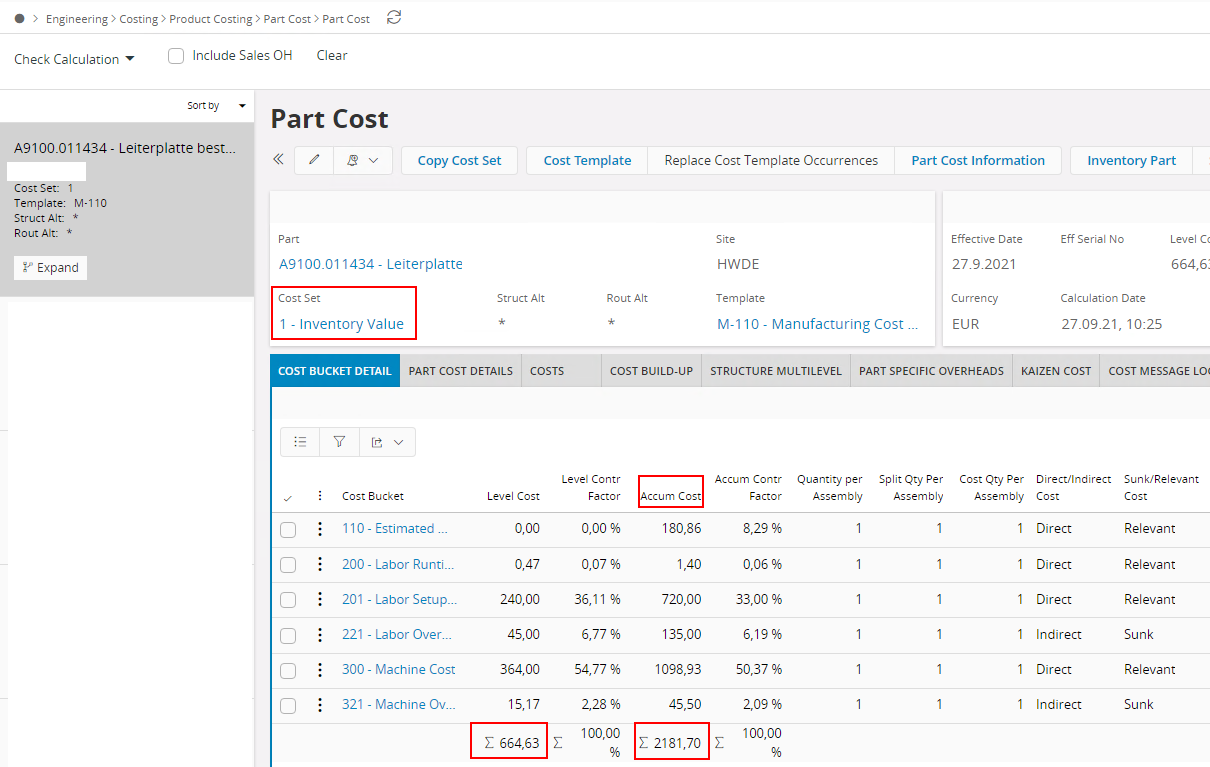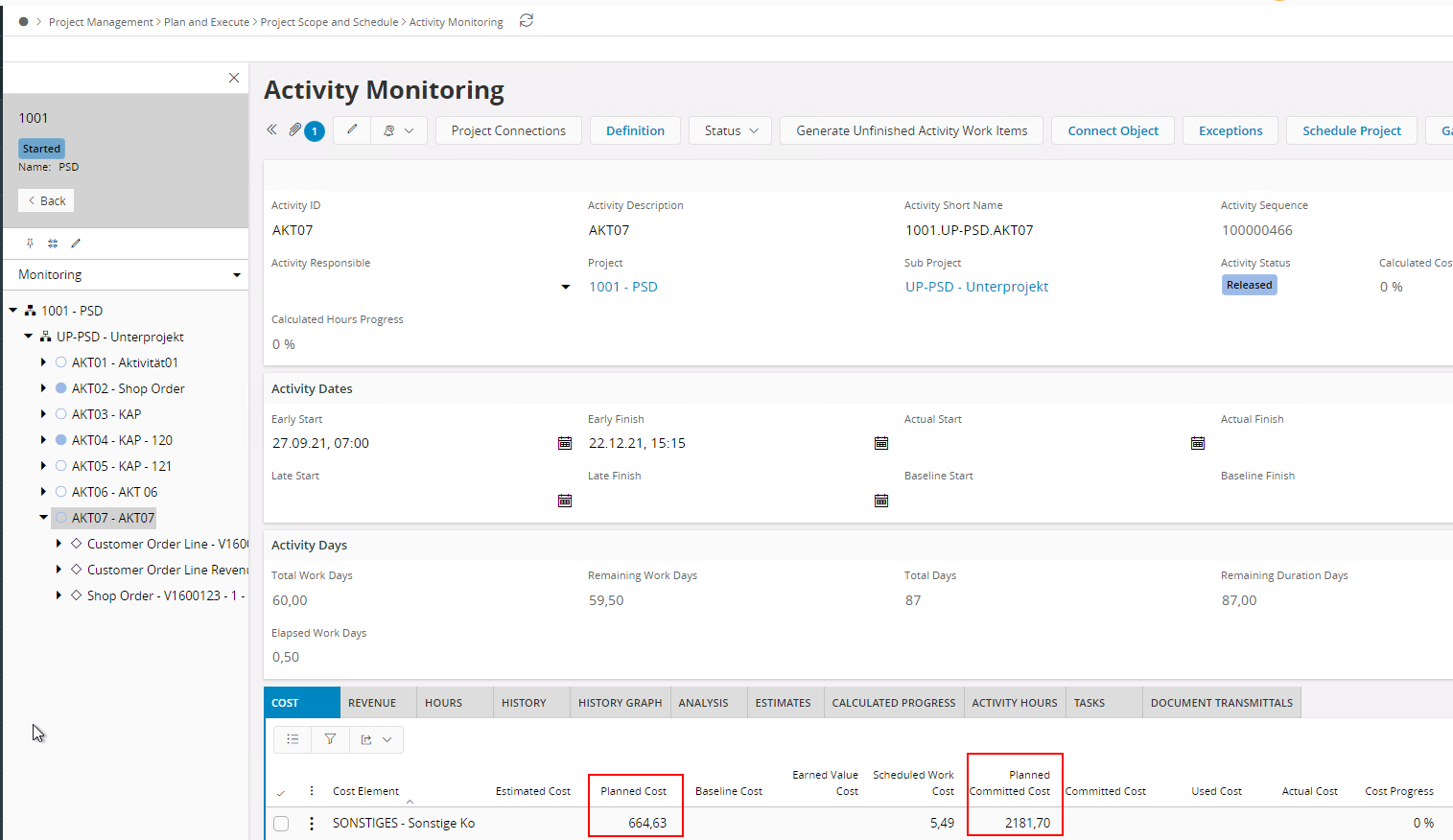 I made various tests with differing parts on different environments where the planned costs in activity have shown these outcomes:
cost set 2 of the part
Accumulated Cost – Level Cost
Level Cost (as stated above and shown in screenshot)
What should be the correct behaviour?
Why do I observe so many differing situations? Which setup is interfering here?
Thanks a lot!
Mattis
@Bob Corrigan 
@Pradeep de Alwis 
@anmise