Hello,
I've created an element for purchase requisition lines awaiting approval and it displays the lines correctly the user needs to authorize.  In Aurena I have it working where you can click on the line and open the purchase requisition screen but I'm running into difficulty with clicking on one of the lines and opening the IEE Purchase Requisition screen so they can look at the entire requisition.  Any guidance would be appreciated.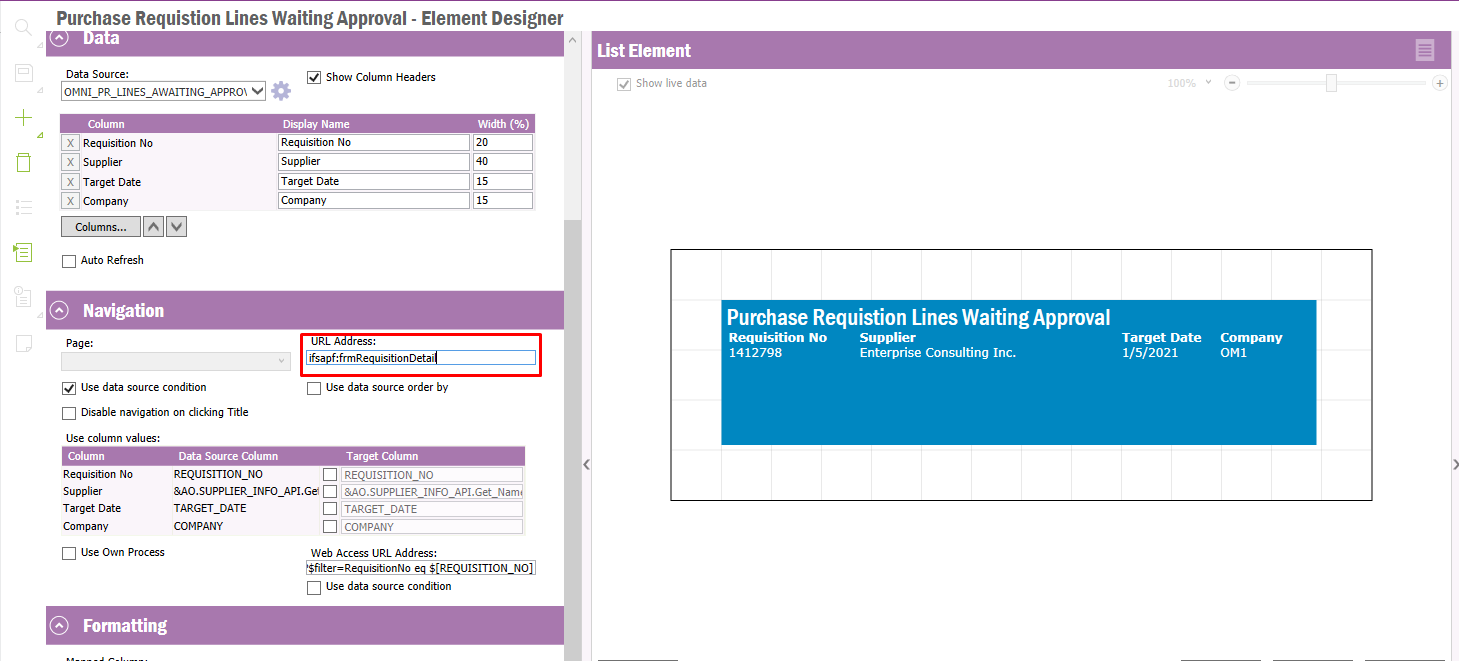 Reqards,
William Klotz
Best answer by william.klotz 13 January 2021, 20:20
Hi @anmise ,
Checking the REQUISITION_NO target column and unchecking the use data source condition did the trick.  I think I had to uncheck the Use Data Source Condition because I'm using this view PURCH_REQ_LINE_APPROVAL instead of the purchase requisition view.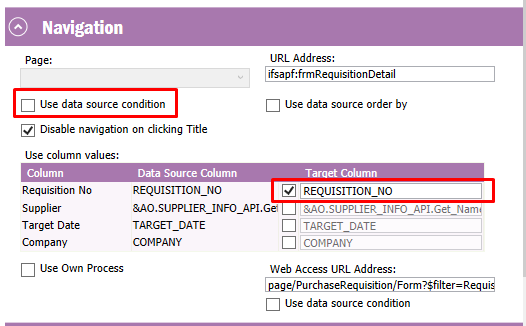 Regards,
William Klotz
View original