Hi all, 
I am trying to generate automatic emails via event&actions for the new Onboarding Process on Aurena. IFS already offers some standard events. Hence, I just created new actions with the given placeholders. 

example action: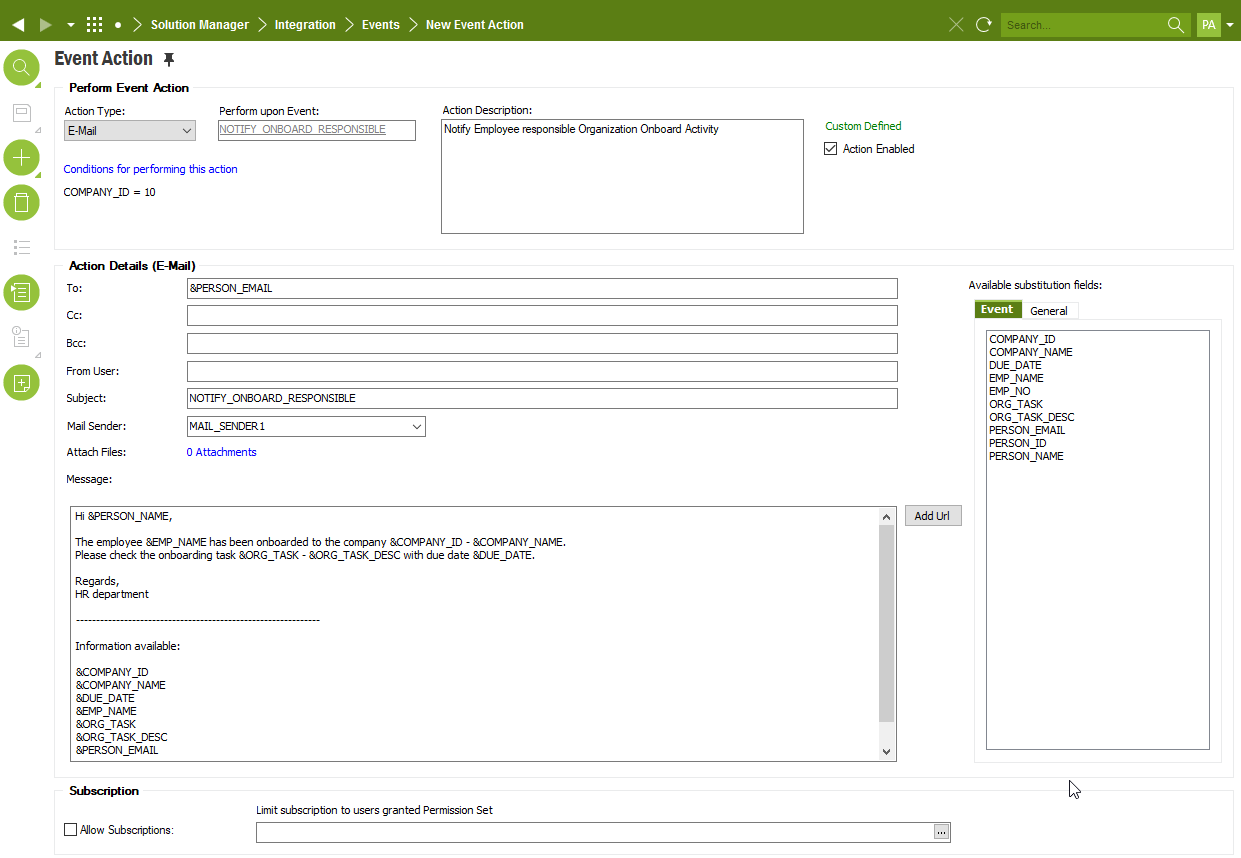 On Aurena I assigned the Onboarding Program with the tasks to the employees below. 
Some tasks are due and some are not. But I expected the mails to be triggered as soon as the tasks are created or at least when the prerequisite task is completed.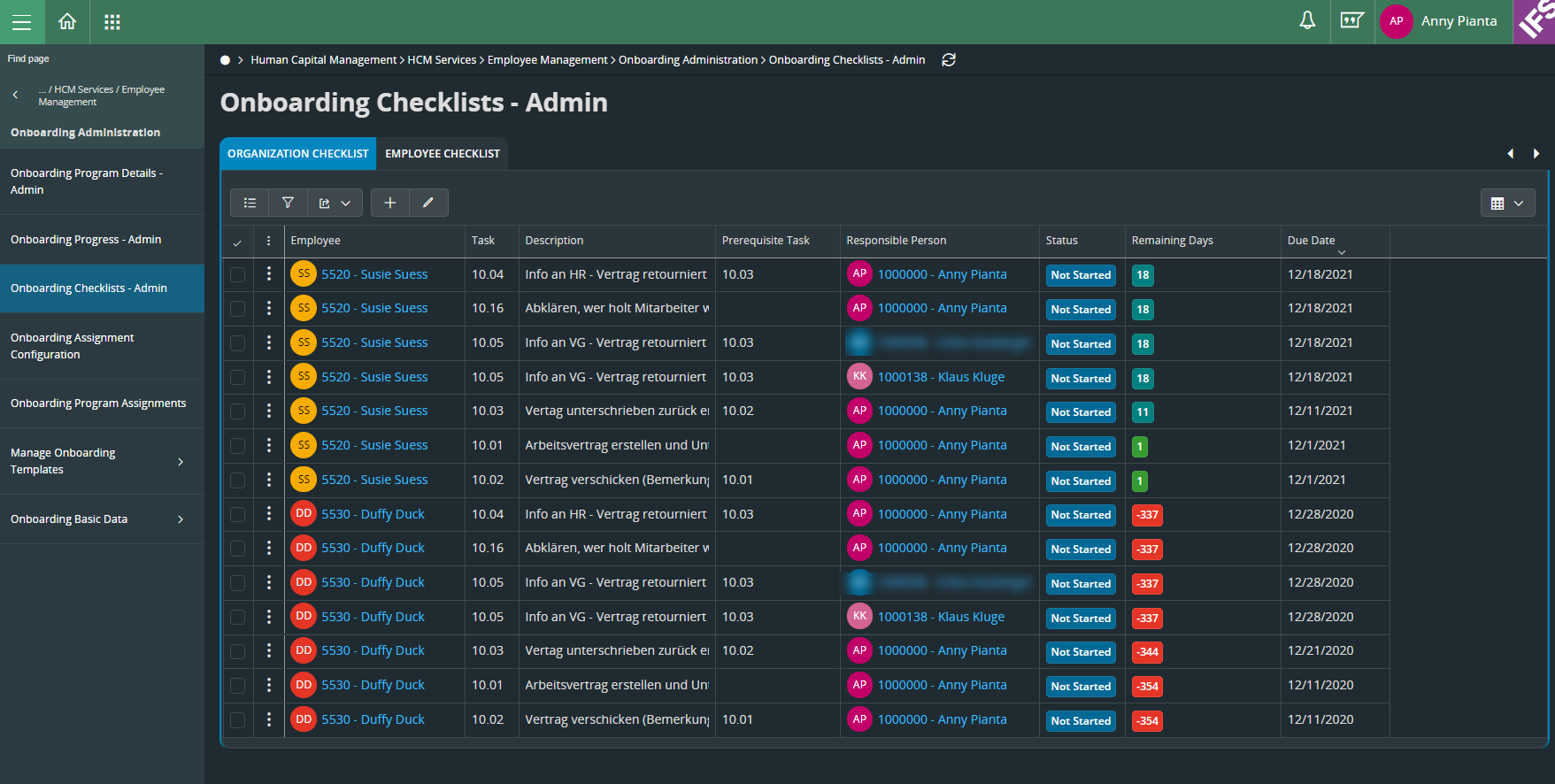 The responsible persons have an email setup as work contact information.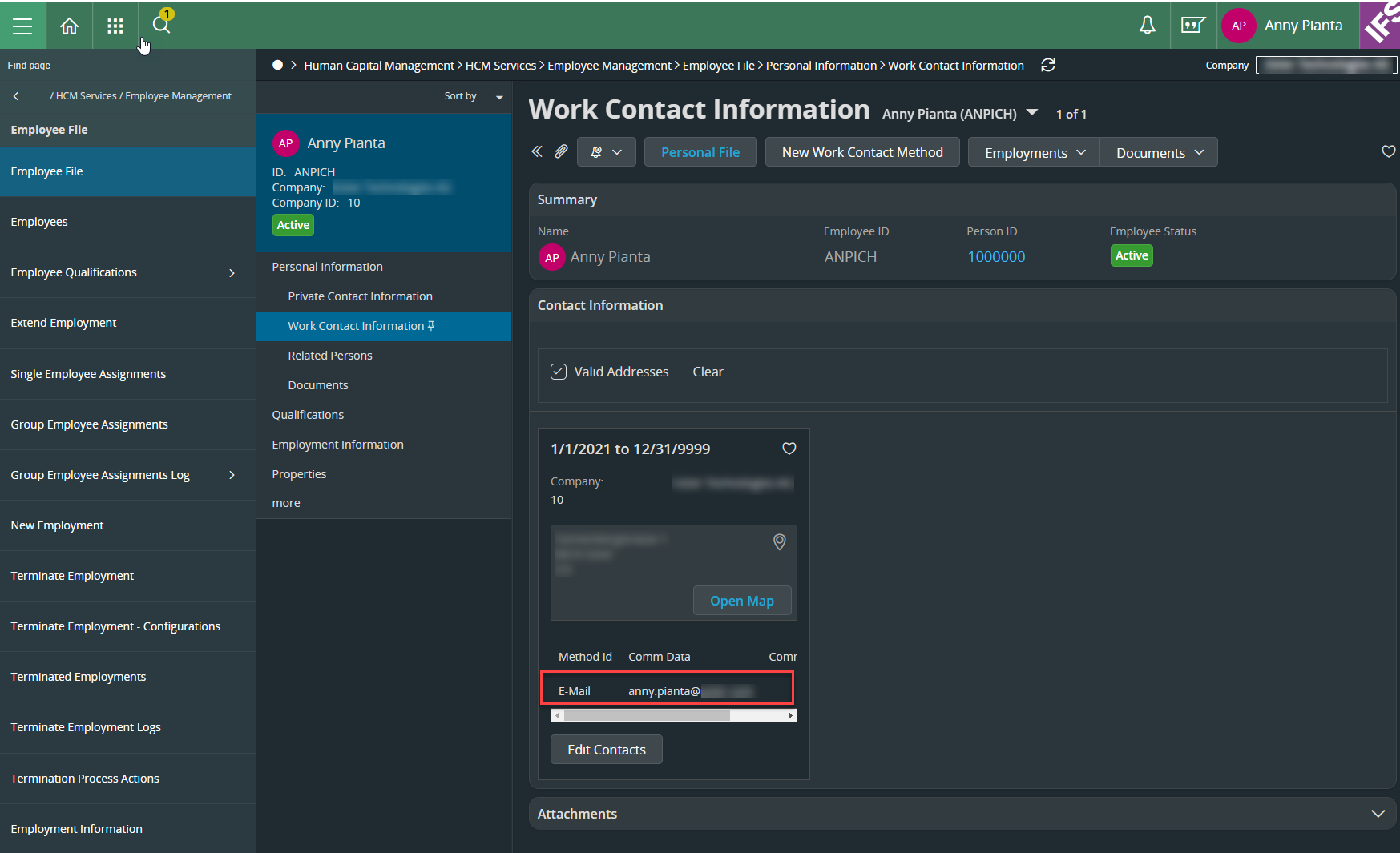 However, the emails were not generated (email-sender etc. are setup correctly since other processes were able to send emails). Now my questions are the following: 
Is there a view where I can check if the action was triggered at all? 
Where must the emails be setup? I tried the employee/person. Since I did not use the placeholder for the user-email in the action, I do not believe that it would fetch it from there. 
Is there a possibility where I can see the code behind the event? I hope to find the triggers for the actions…
Many thanks for your feedback! Any help/experience is highly appreciated!
KR, 
Anny