When in IEE of IFS10 (update 11) we look at the allocation of a resource (from a work order task). It shows the resources available and, as they are linked to the HR schedule in Resource detail settings, their availability:
The top resource is available on all days. The second one is available on days November 9th (see (1) and 10th. Due to Schedule set up in HR, s/he is no longer available (see (2) and (3)). So colors help me here to visually see what is going on.
The same selection in Aurena shows the following:

Resources are correctly shown. However just a grey line in (1), (2) and (3) for the second resource.
Is there any way to set this correctly or is this a bug?
Changing the color theme leads to: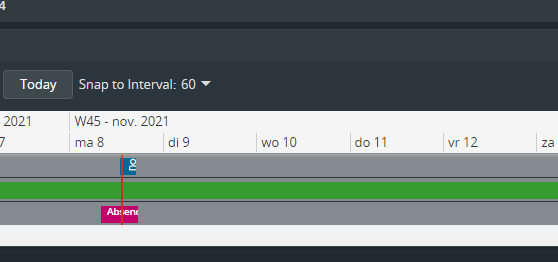 When looking at the settings of the graphic, they are: