Hi All,
I'm using 'Change to Planned' RMB option in order to change the status from Released to Planed because I want to delete this requisition.
But I'm getting this error 'The Requisition object is locked by another user.'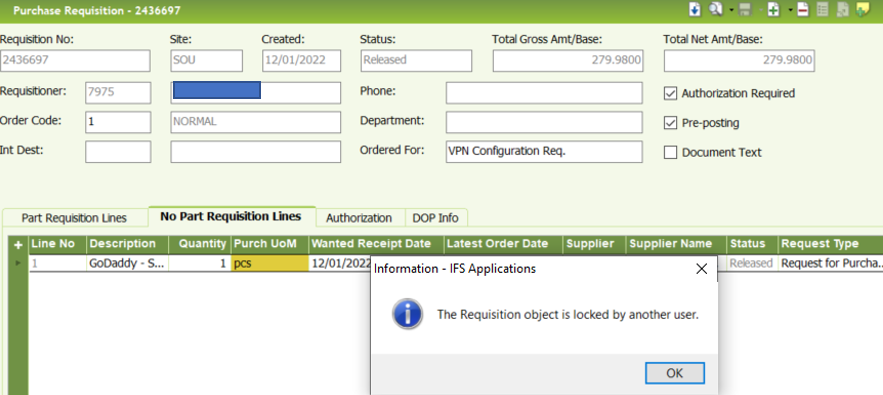 According to this post suggestion, I tried to lock the record and got an oracle error.

Could you please let me know your opinion on this.
I'm using IFS APP 7.5.
Thank you.