Hi All,
We noticed that the minus sign for currency figures in IFS reports is different based on language.
Eg:
Seems that English is used short minus (U+002D) and for the Swedish uses long minus (U+2212).
Pagero OCR does not recognise the long minus so it causes trouble for customer.
Has anyone had this problem and found a solution?
Example in Apps10 UPD 5: Invoice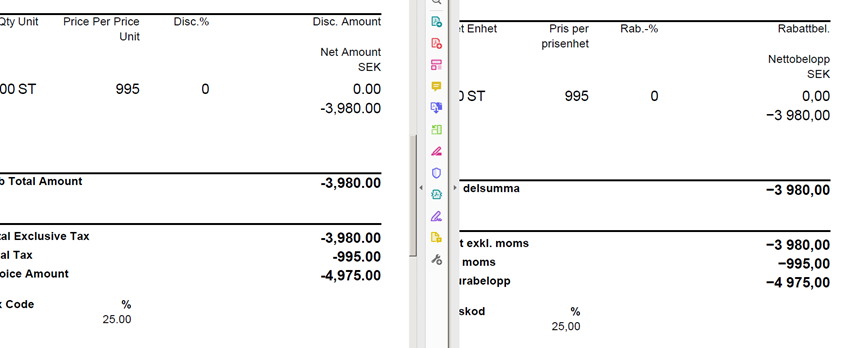 Best answer by ChanakaAmarasekara 12 February 2020, 08:33
View original