We are trying to roll out the IFS Aurena Extension users, but can't get it to work. We are on IFS10 upd11. 
It's seems to be installed correctly, also the msi file. We get this error when going to User Settings in Aurena: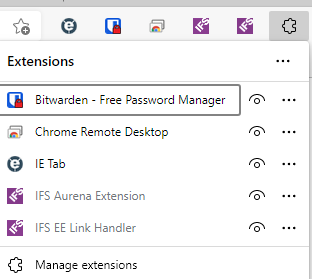 I think that this worked earlier on the same IFS version, but after we tried to roll it out through SCCM we get this error. 
Anyone knows how to fix this?
Best answer by Charith Epitawatta 6 December 2021, 13:14
View original