Hi, All, 
I am working in the reminders template. And I am currently guessing if there is any possibility to add 2 levels of text. 
A the moment I can see only one level of text available. 
Thanks in advance. 
Regards, 
Giuliana 

Best answer by Thomas Peterson 15 September 2021, 15:39
Just in case … It may help. If this is something you want to do, create the footer and attribute. You need to drag the field ID to the result area so IFS knows where you want that attribute on the given report.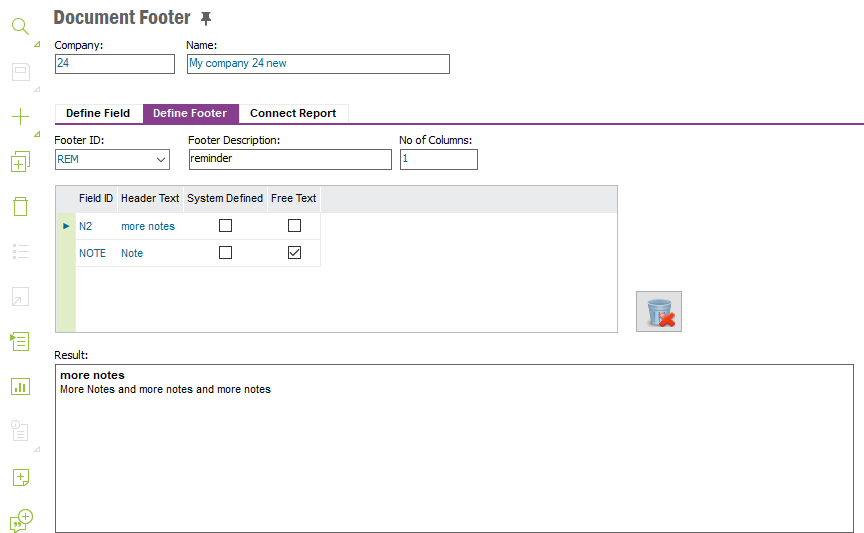 View original