Dear Colleagues,
I'm dealing with Swedish bank SEB. We are exporting payment orders in ISO20022 format (successfully) and we'd like to upload external file in CAMT054 format. I managed to get the configuration to the point where external file is loaded and mixed payment created, but the proper matching with certain invoice is missing. Even though in CAMT file we get only one transaction confirmed, all invoices from Payment Order are being attached in the process. 
External Load:
Payment Order, Payment Date and Payment Item Id are recognized properly accordingly to Payment Order ISO file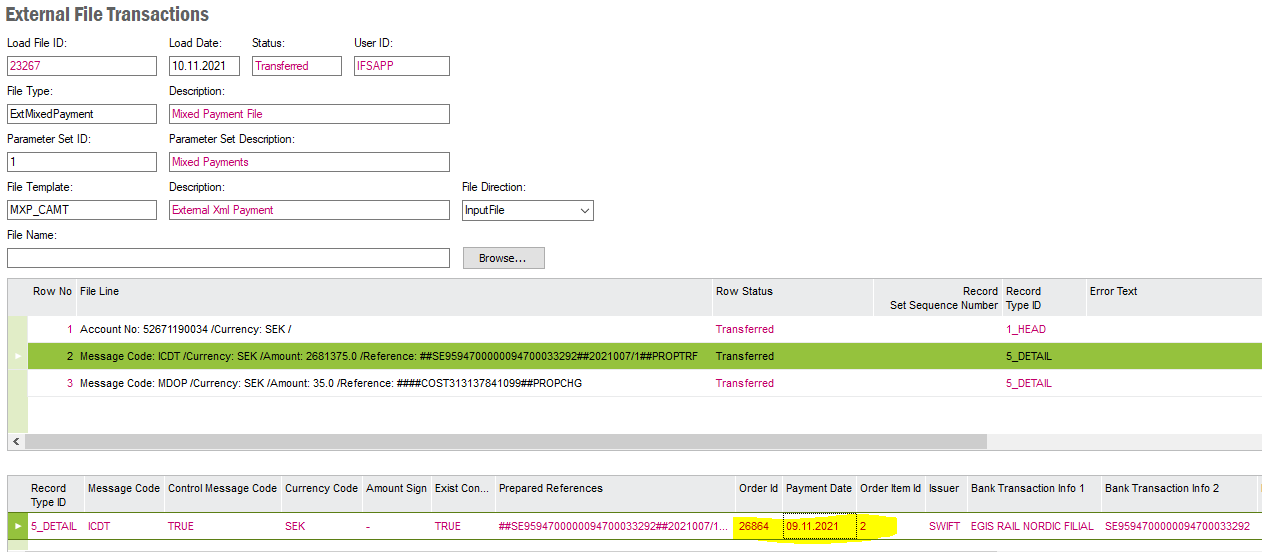 But in External Payment per Load Ids there is no longer reference to Order Item Id

in result in Mixed Payment all transactions are attached in Matching Transactions exceeding the value of confirmed payment.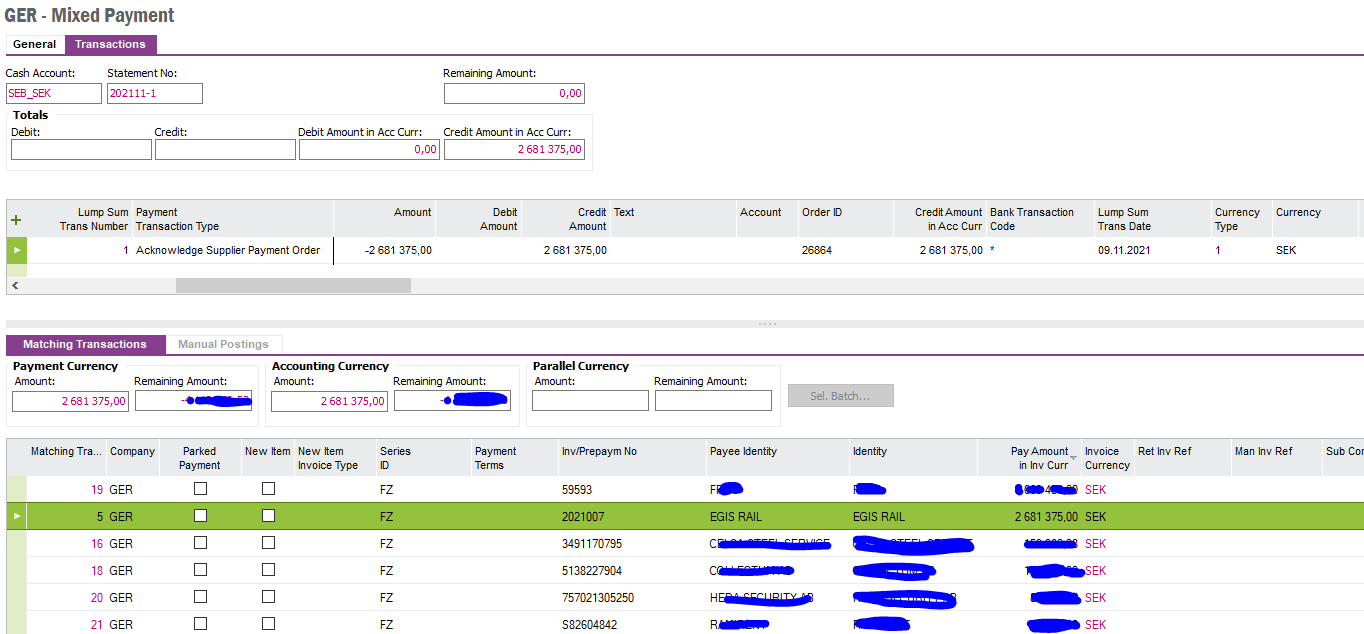 Which settings should I review to achieve the EndToEndID for Payment Order work properly and recognize not only Payment Order and Payment Date, but also a certain Payment Order Item Id and match invoice automatically?
Thanks in advance ;)
Karolina Wowak