We went live back in August and want to tidy our accounting periods up.   We have them going back to 1900.  For a number of years the periods are closed but the year is open.  
How do we carry out  the RMB > Final Period Close on the Accounting Periods screen,   The periods are all closed and there are no outstanding transactions/errors etc., reported when running RMB > Validate Transactions in Progress,  but still the Final Period Close is greyed out.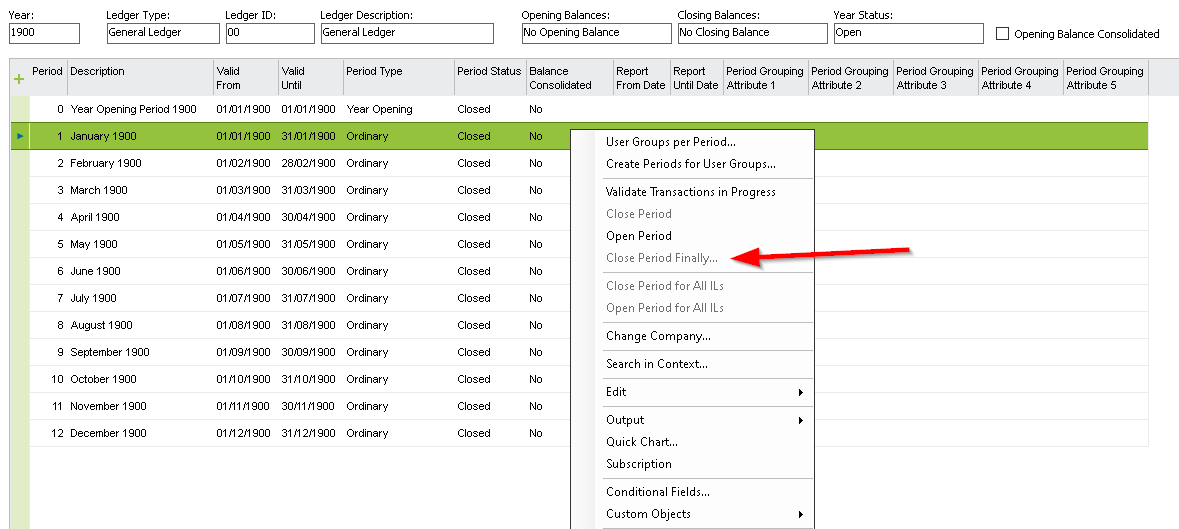 Also, is there a way to carry out a number of year ends.
Would it be a case of using Cursor and API calls to perform the same task as running through the process in IFS.