Hi,
We have the event Document Ready for Approval, and one of our customer's would like to exclude some users or group of user to receive mail from this Event.
This works for one user if we define it under the conditions. The user will not get any mails.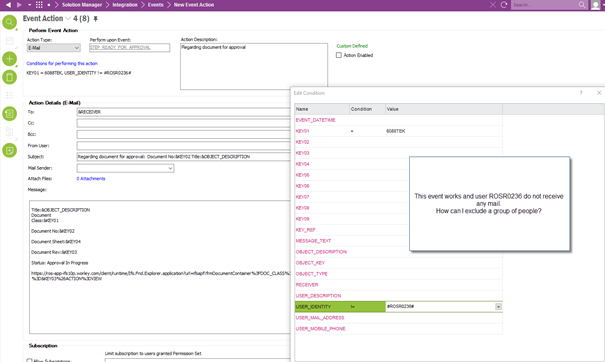 They would like to know how to exclude persons in a certain Document Group (Person group).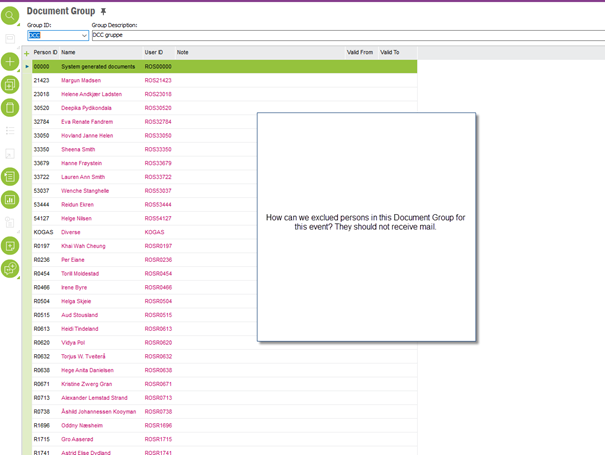 Thanks and Best Regards,
Thilini
Best answer by Mathias Dahl 21 September 2021, 11:57
View original