Hi,
I get below error when a project forecast is trying to approve. The data i created is in Reg Test lkp.
Is this a known issue. Why i suspect this as a bug is that, the error has no connection with what i do. I am using a simple approval template (with only one step) and the forecast, or the approval template is not connected to any document. Error says something about a Signature (?)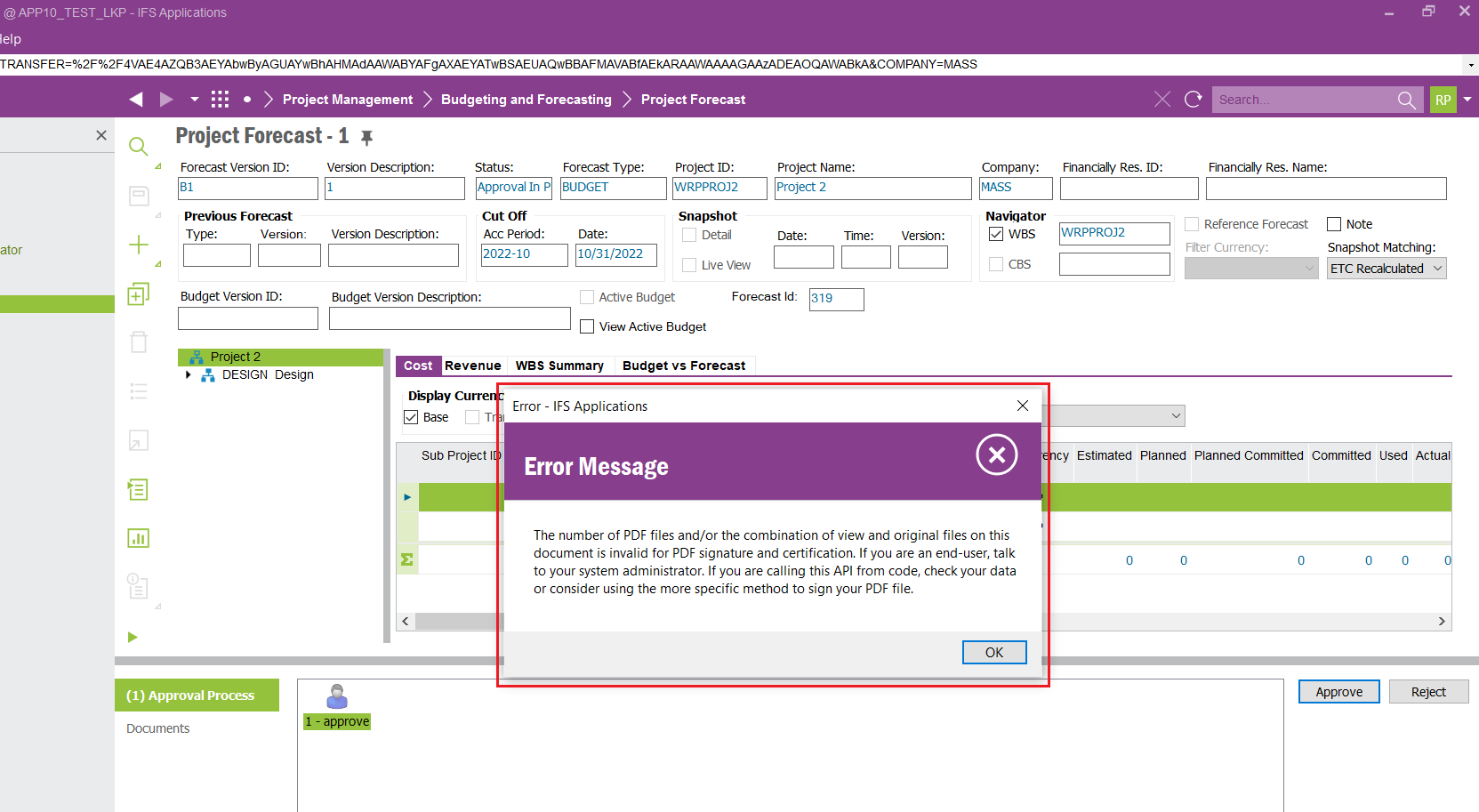 If i am wrong pls let me know how should i proceed.
Above can recreate just by getting a forecast in state 'Approval in Progress' and then try to execute the approval step in the template and observe the error.
Thank you,
Roshan