Hi all,
Can anyone access the function body of ifsapp.purchase_order_line_part_api.Get_Greatest_Receipt_Date() and send the details to me? The function generates the earliest possible receipt date but I don't know the logic so want to see the function body to understand it. 
Thanks a lot.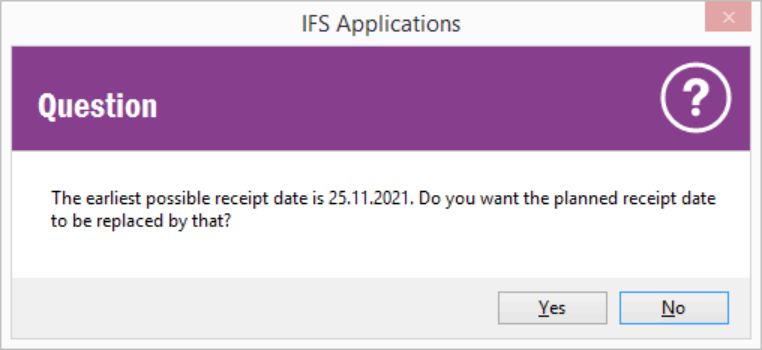 Best answer by Chamika Dilhani 4 August 2021, 06:14
Hi,
This is how the Purchase_Order_Line_API.Get_Possible_Receipt_Date looks.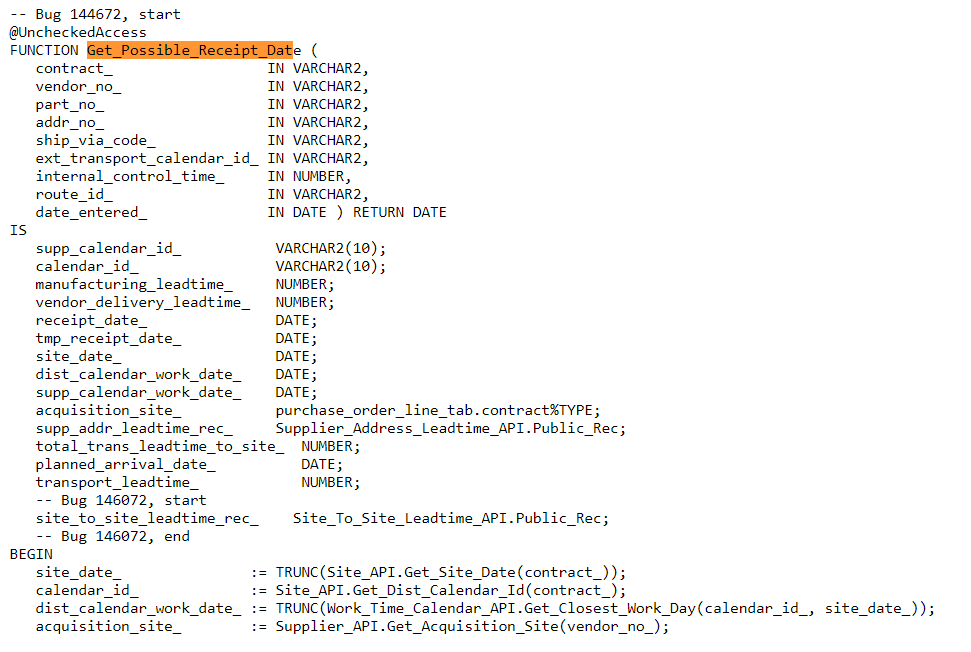 View original