We are receiving the following error when attempting trying to create a Supplier Return.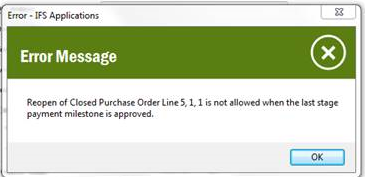 We have 2 milestone /staged payments both in Invoiced status. Latest date on the last staged payment is 5/13/2021.
We still have parts to be repaired. So, how do we get the parts returned to the supplier for the repair?
Thanks
Hayley