Hi All,
when I want to convert several purchase Requisition LInes to Request:
and want to create ONE NEW Request for this three Lines

I get the Information from the system, that one Request is created No. 116 
but when I then look at the Lines, three requests were created instead of one request as desired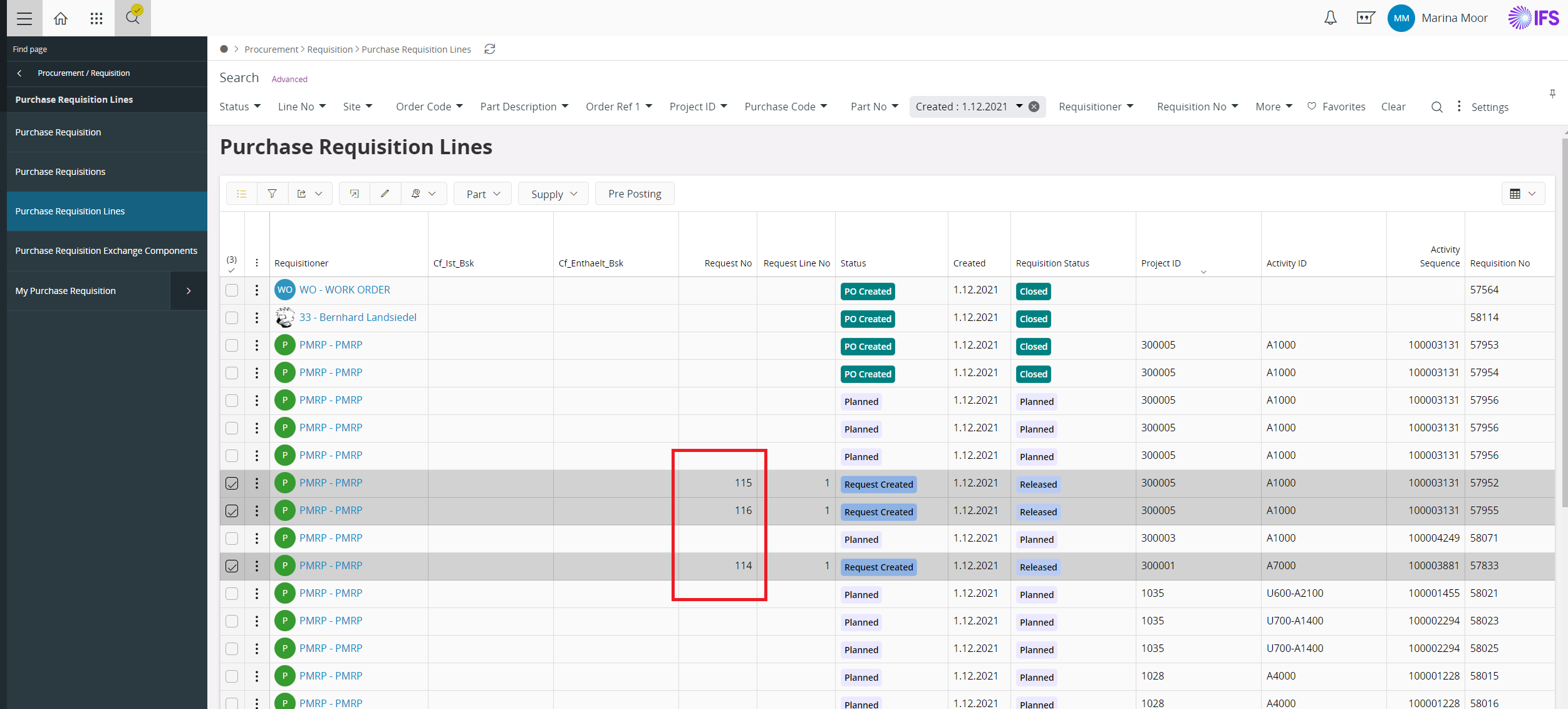 This was different in APP10, where only one request was created for all selected lines.
 Is this a Cloud 21R1 BUG?
Thank you for your help
Best regards 
Mairna
Best answer by Manoj Ruwanhewa 18 December 2021, 21:20
View original