Hello All,
I have some problems with a WADACO Configuration, maybe it´s a BUG in the IFS Cloud 21R1 because I have not the same problem on IFS APP10.
So if I put the RECEIVE_CASE as a automatic Value = Default (this value is always present and must be maintained at the supplier for purchased part) it doesn´t appear, the field remains empty and the LOV must be made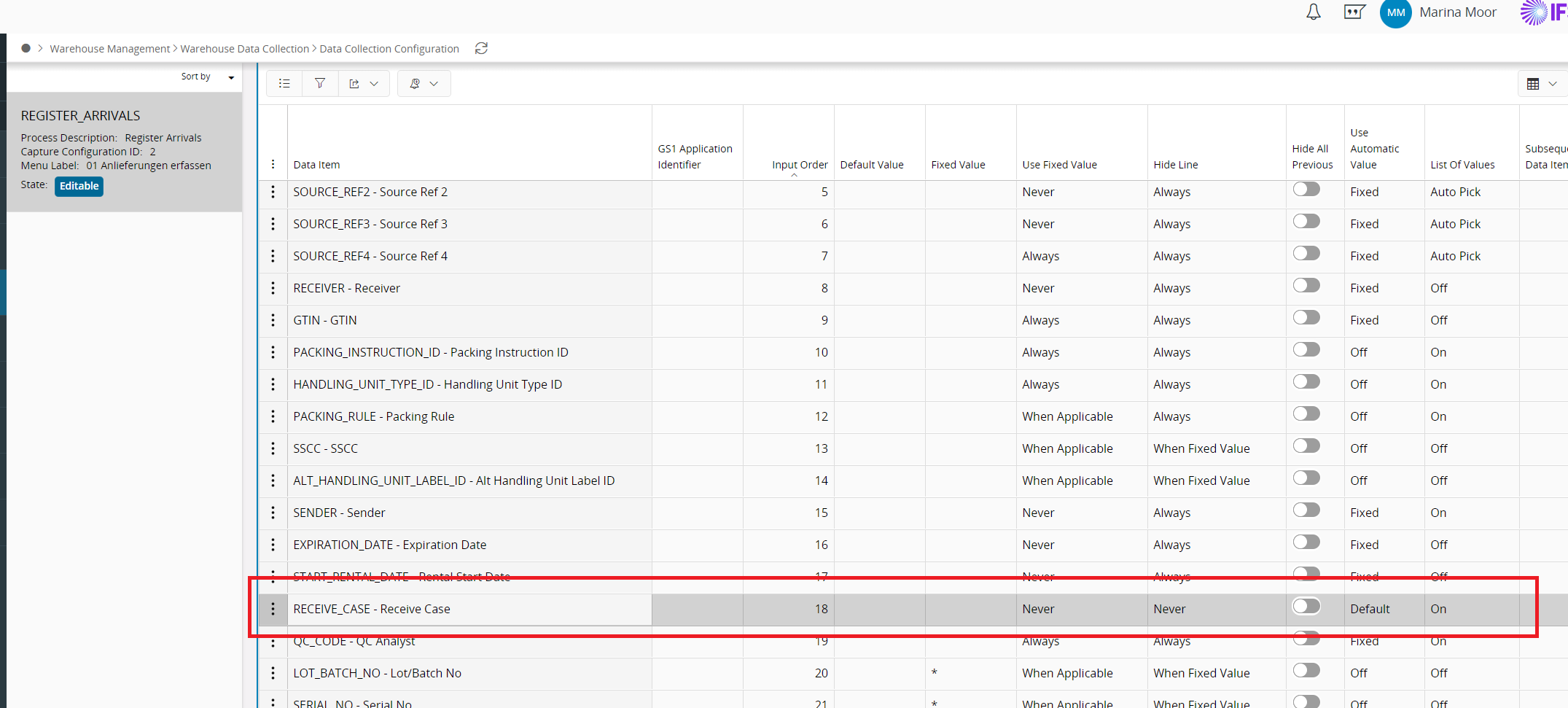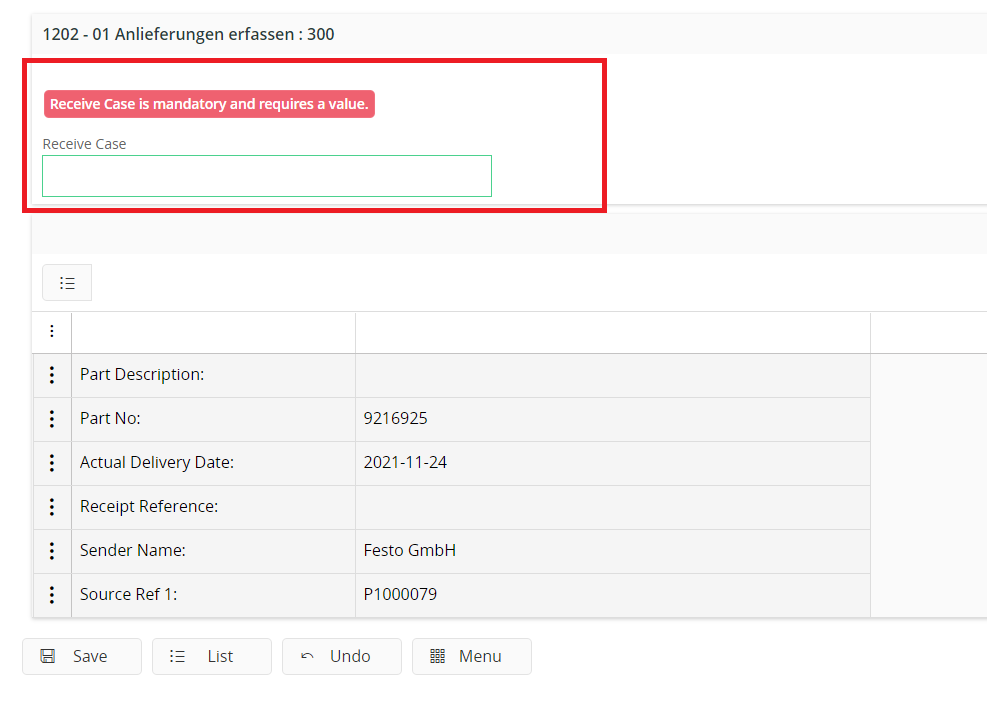 I have the same setting for the PART_NO and here it works: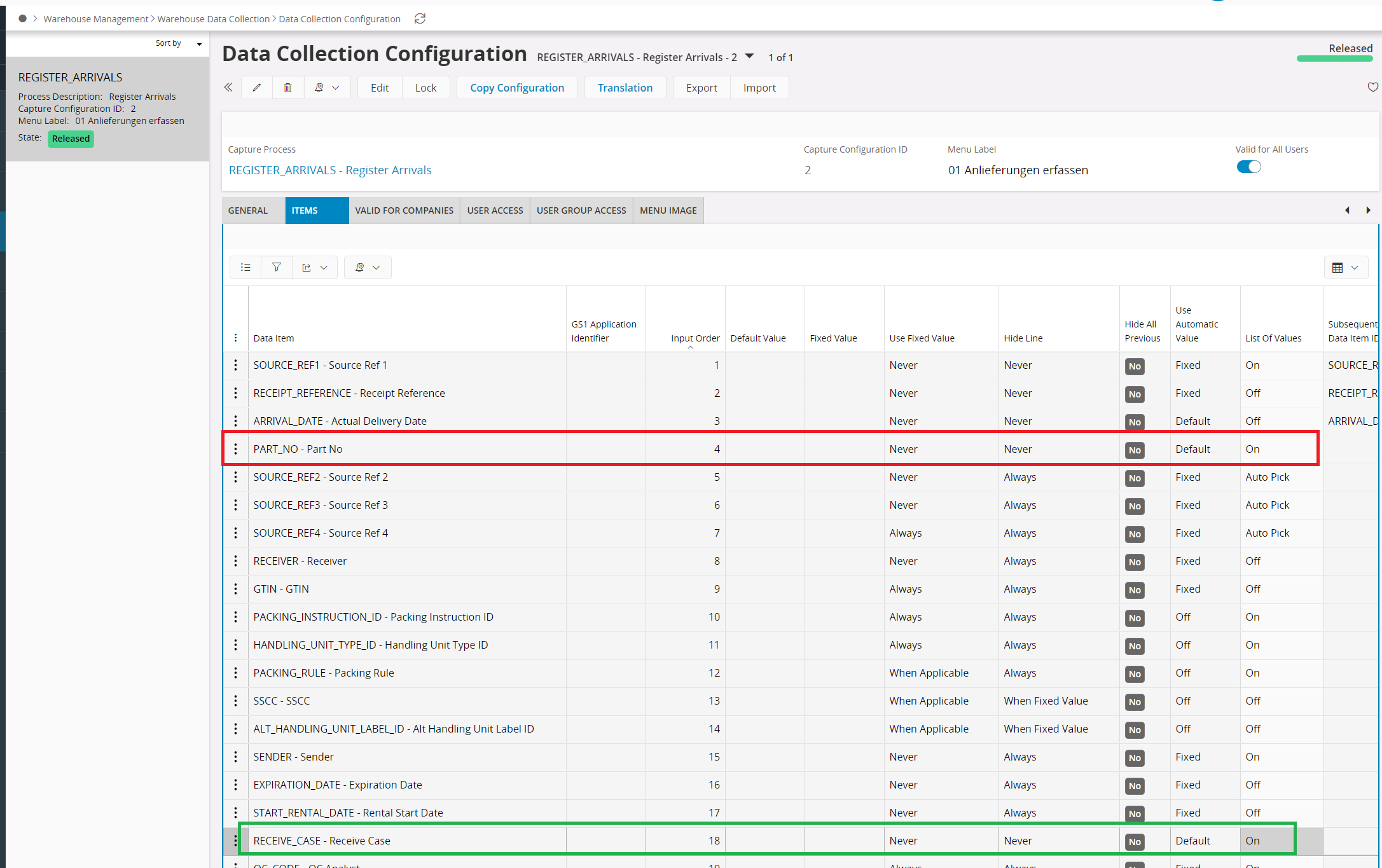 Does anybody have an idea?
Thank you in advance.