IFS Version – APP10 UPD11
A user gets 401: Unauthorized error in IFS Aurena Scan It 10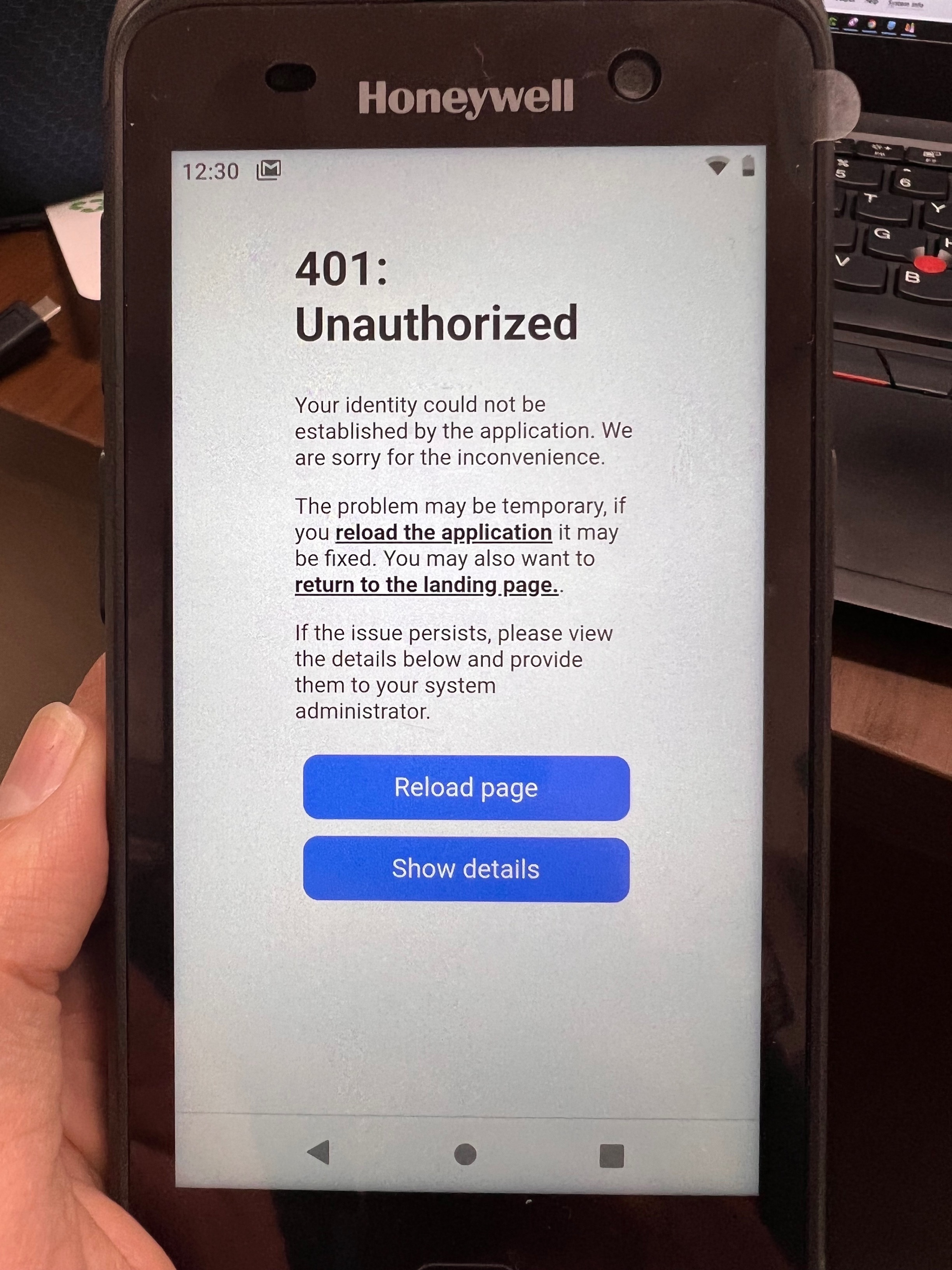 The error is only there for several users and other users can use the app without any error.
Seems the device and app are working properly as one user was able to log in and another got the error using the same device.
All users are granted WADACO_MOBILE_USER and TOUCHAPPS_ADMIN permission sets.
Has anyone got this error previously and what is the remedy for this.