Hi All,
We are in the process of migrating from APPS8 to IFS Cloud and I'm having trouble updating a particular user profile so that I can use it to access IFS Cloud. I have chosen one of the simplest users (minimal screens/functions available) which requires minimal modifications.
I have allocated the appropriate, I think, Projections to a Permission set for this user but when I try to log on I get a number of popup windows with errors relating to Profile and Person info.
See below:-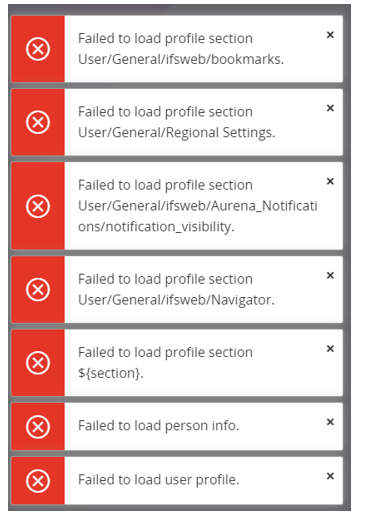 Can anyone point me in the right direction to help resolve my difficulties with logging on to IFS Cloud please?
Cheers,
Neil.