We are running IFS Apps10 UPD10
We are trying to create a Pick List layout using SSRS.  We successfully got our dev machines setup. 
We built a layout using the IFS Report Data Services data source, with the wsdl connection string
When I enter a result key - I see IFS data in the report using preview pane - so I am successfully connecting to IFS
But - when I deploy the report to the Reporting Server - when I test the Data Source - I get a wsdl errror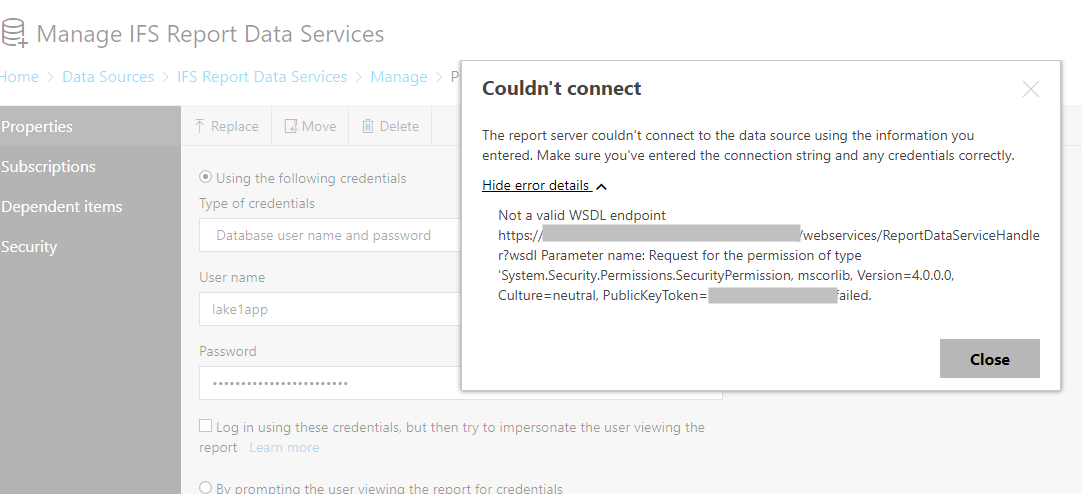 Does anyone know what this means?  I'm looking for a next step and I'm out of ideas.  I already had IT run the MWS reconfig step.  But this is specific to the SSRS server.