Hi
By default when I try send report to email address I receive message as follow:
The archived PDF file for Inventory Count Report report is ready and is attached in this mail.
Customer wants this message in pl language but I can not enforce it.
I checked following:
1. OS locale is pl
2. Solution Manager\Integration\IFS Connect\Setup IFS Connect -> Task Templates: PROCESSING_PRINT_JOB - locale is pl
3. No print agent configured
4. No reporting rule defined for specific report
5. pl translation exist in Fndbas_Java-Core-pl.trs
6. report locale is also pl
7. IntServer1 is restarted
Do I miss something or this is standard feature(or bug)?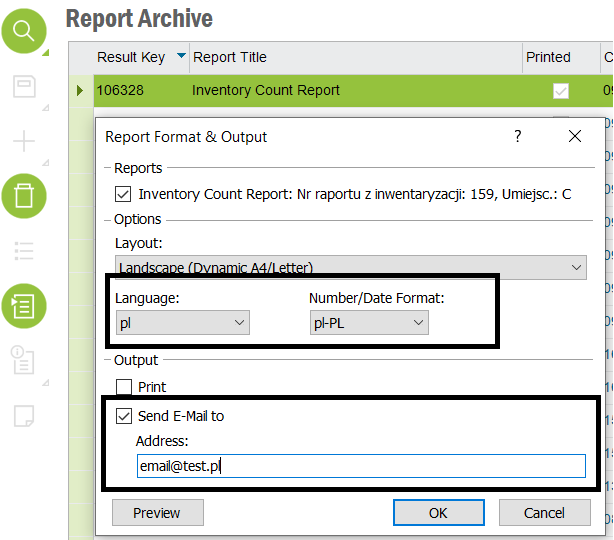 Best answer by Charith Epitawatta 9 June 2021, 15:26
Hi @knepiosko,
This is a bug and it is fixed in IFSAPP10 UPD9 via patch IDs 153975 and 151690.
Global Solution "277376 - Email a report always show it's body and subject in English"
Hope this answers your question. 
View original