I am developing the order report for my company. I used crystal report version 11.0.0.895 with Oracle database. All the steps regarding report development are successfully executed and the report is successfully run in crystal report. We are using IFS 9 and the report is integrated with Presentation Object Scanner in IFS. 
When I run the report from Order Report window it shows following error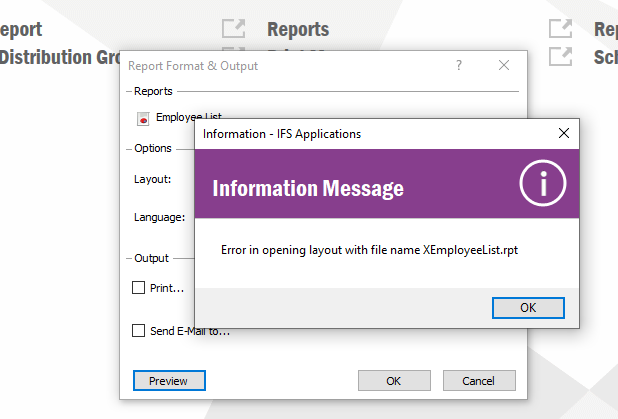 Can anyone suggest me what is the reason behind this error what are the resolution.
Thanks in advance