Hi All,
How to delete/ un-deploy a custom field in IFS 10?
Thanks and regards,
Hari
Best answer by Chamika Dilhani 22 July 2021, 08:48
Hi,
If there are more than one custom filed, uncheck the Approve check box in line level for the desired custom field, then Save. RMB and Unpublish.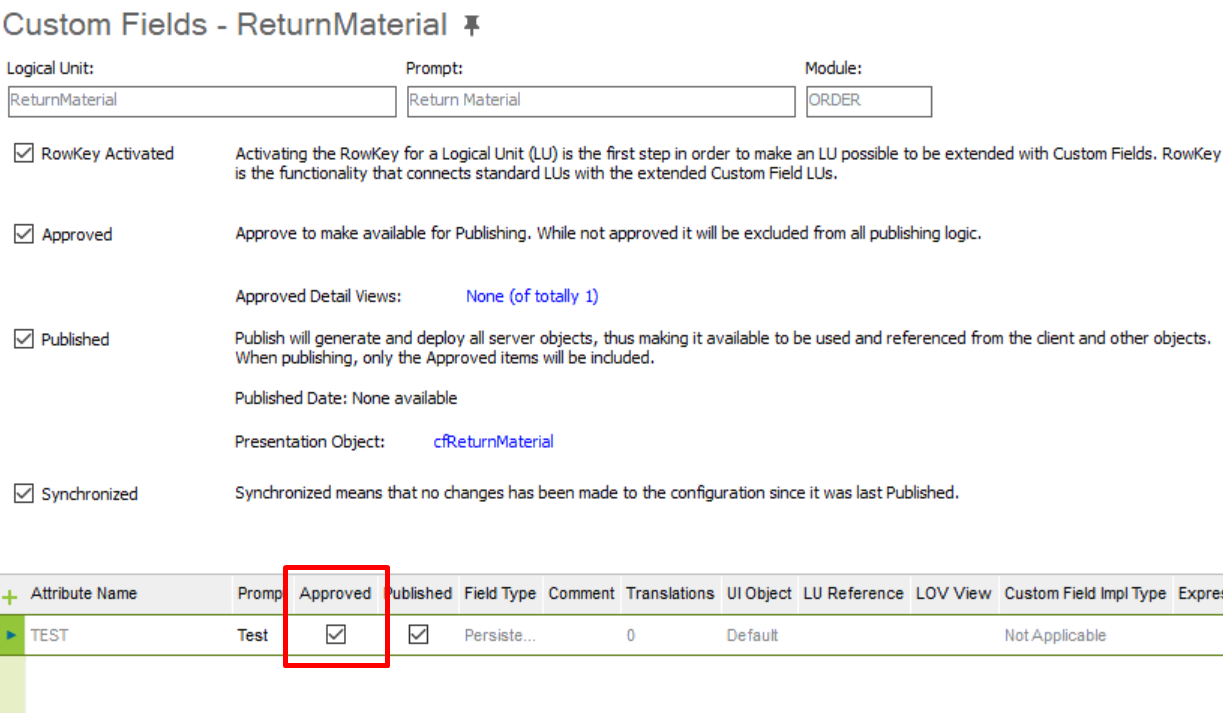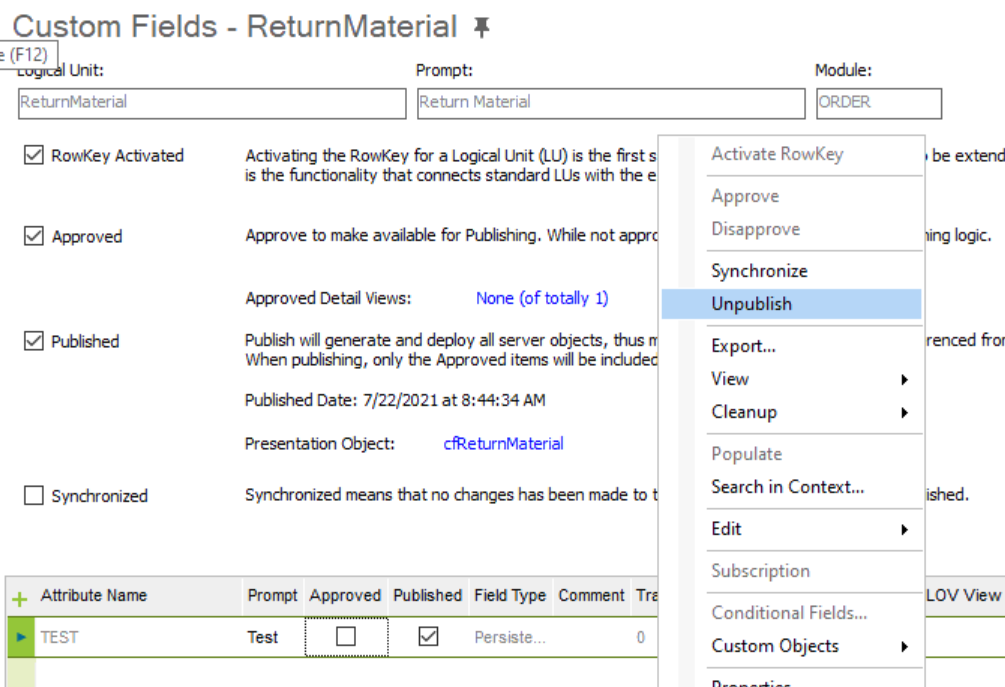 Then you have to Synchronize if you have other custom fields for the same Logical Unit.
If you still want to delete, you have that option as well. see below.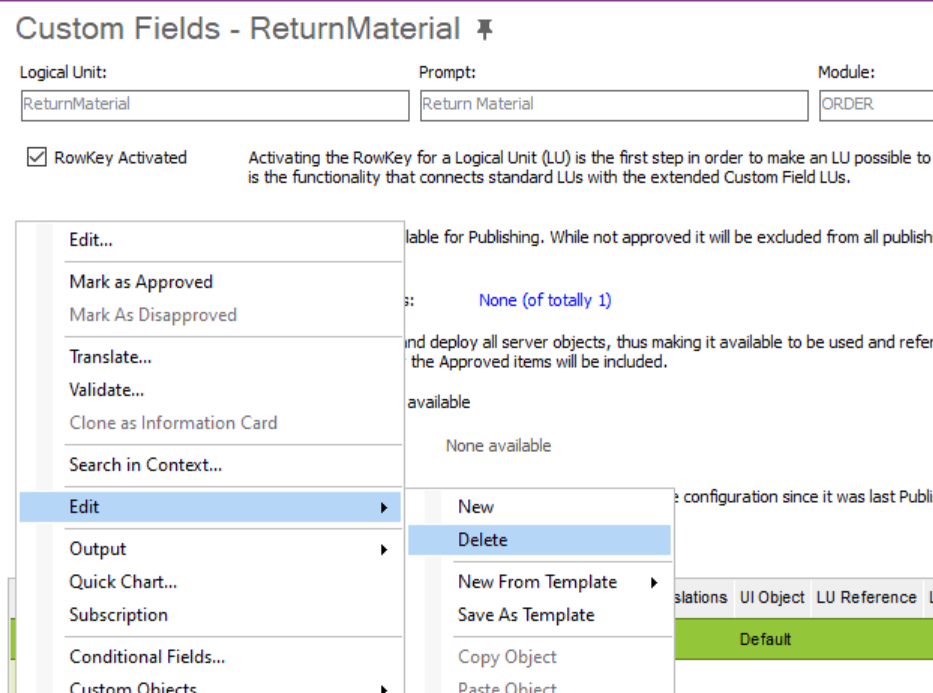 Hope this information helps you.
View original