Hi all,
We have a program that takes a single file as input (E.g. dxf). Doing execution it creates some additional files in the same directory.

When we attach the files, we can drag them into IFS and it looks like this.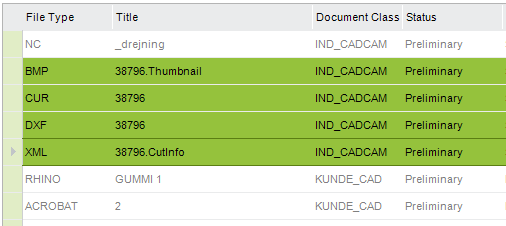 The problems is to edit the files again. The program execute on the cur-file, but needs the other 3 files.
How can we edit the cur file and download the 3 other files in the process?
Best answer by Hans Andersen 18 January 2021, 14:20
Ok, added to the procedure.
For all doc classes add:
and for checkin and checkout:
Then there will be no macro dialog for this fil extension. The macros will run for all doc classes. 
 We try this in production and see how it goes. Thanks again Mathias.
View original