Hi 
I developed a custom IFS report designer report for Apps 10 customer. They want this report to be in both English and Dutch. So after I deploy the report, i also Scan Translatable Code and add the translation for the report in both English and Dutch. After that i did the Refresh Cache and Refresh Language Cache also. But when I try to run the report, i only get option to select English as the language and Not Dutch. 
Where in case of standard IFS reports, i see the dropdown with all valid language. Any idea what i missed?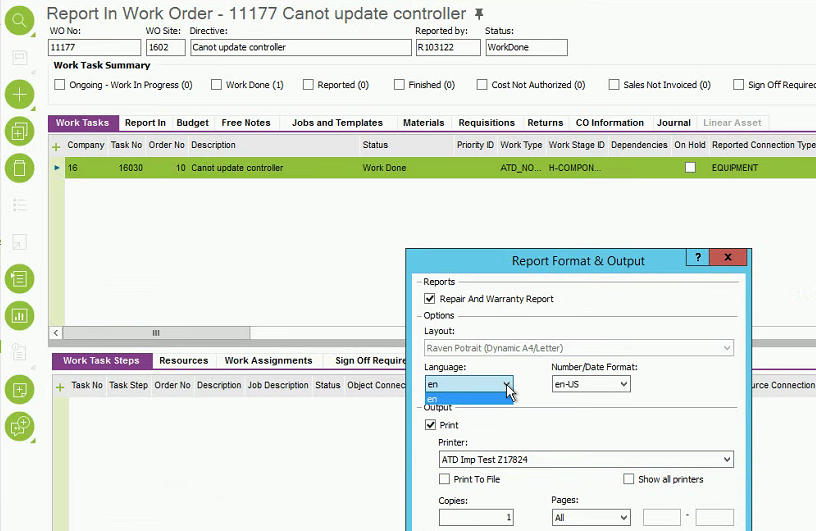 Best answer by Darius Gafron 19 November 2020, 12:40
Hi ASRIFS2,
to enable different languages you need to translate at least the Report Title in the specific language. That´s the value from you screenshot. That´s the reason why it works. 
But you´ve done a mistake. Your translations should be in Layer Cust not Core. 
Best regards,
Darius 
View original