Hello
Our company has the practice of creating a group email to use in the Custom Event type email to send email to multiple users at once.
I tried and successfully send email to two users separated by comma.
Question is 
1- how many email id's can we use  separated by commas in this case. Is there any upper limit to send email notifications thru this method
2- Any Pro's and Con's of this approach, if any. or its best practice to have group email id
IFS8: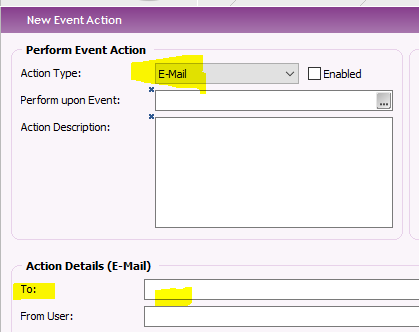 Best answer by william.klotz 13 January 2021, 01:28
Hi @OrangeCloud ,
I'm not sure how many email addresses you can put in the TO line separated by commas or semicolons but I would suspect underlying PL/SQL code can hold no more than 32,000 characters.  
I would recommend if you have to send the email to several or many people it would be best to create a distribution list in your email server like Exchange and manage the distribution list there instead of within IFS.  I find it easier to manage a distribution list then to have to adding or removing emails from an IFS event.  I also have to option of giving someone else permissions in Exchange to manage the distribution list.
Regards,
William Klotz
View original