Hello, 
I have made changes to my Base Profile for Shop Floor Workbench/Attachments tab. Specially, I've hidden columns on the Documents/Attachments tab. I have the users configured with a Disabled Personal Profile. I am now seeing the following error message when the users open SFWB: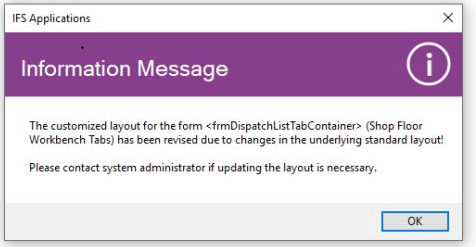 This message now appears every time a user restarts their IFS session and logs into IFS. I am able to avoid this issue by turning on Personal Profiles for the users, but I do not want to enable that. I'm not sure what needs configured, or if it is possible to have Personal Profiles disabled, and still make column changes to the Documents tab columns. Any help would be greatly appreciated.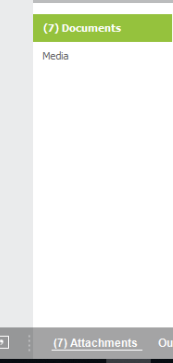 Best answer by VivekBhandiwad 19 November 2020, 14:14
Dear Johnson
This is definitely a unique error, and not something I have come across.  The problem statement , in my opinion, also has the solution .
It is very rare that a personal profile is disabled for a user. All controls are provided through the base profile.  
Instead of disabling the Personal Profile, do remove the ability to make such profile changes, which are not to be done by the users.
Ex: Users are allowed to create their own favorites / Shortcuts,  however They are not allowed to make Navigator changes, Layout changes, etc . Thus the chances of users overwriting base profile controlled changes on layouts/mandatory setup is all restricted. 
This approach may help resolve the above challenge.  The issue itself on the SFWB seems unique and due to the conflict of not finding their personal profiles and the content within the base profile. This is a guideline and hope ti helps resolve .
Regards
Vivek
View original