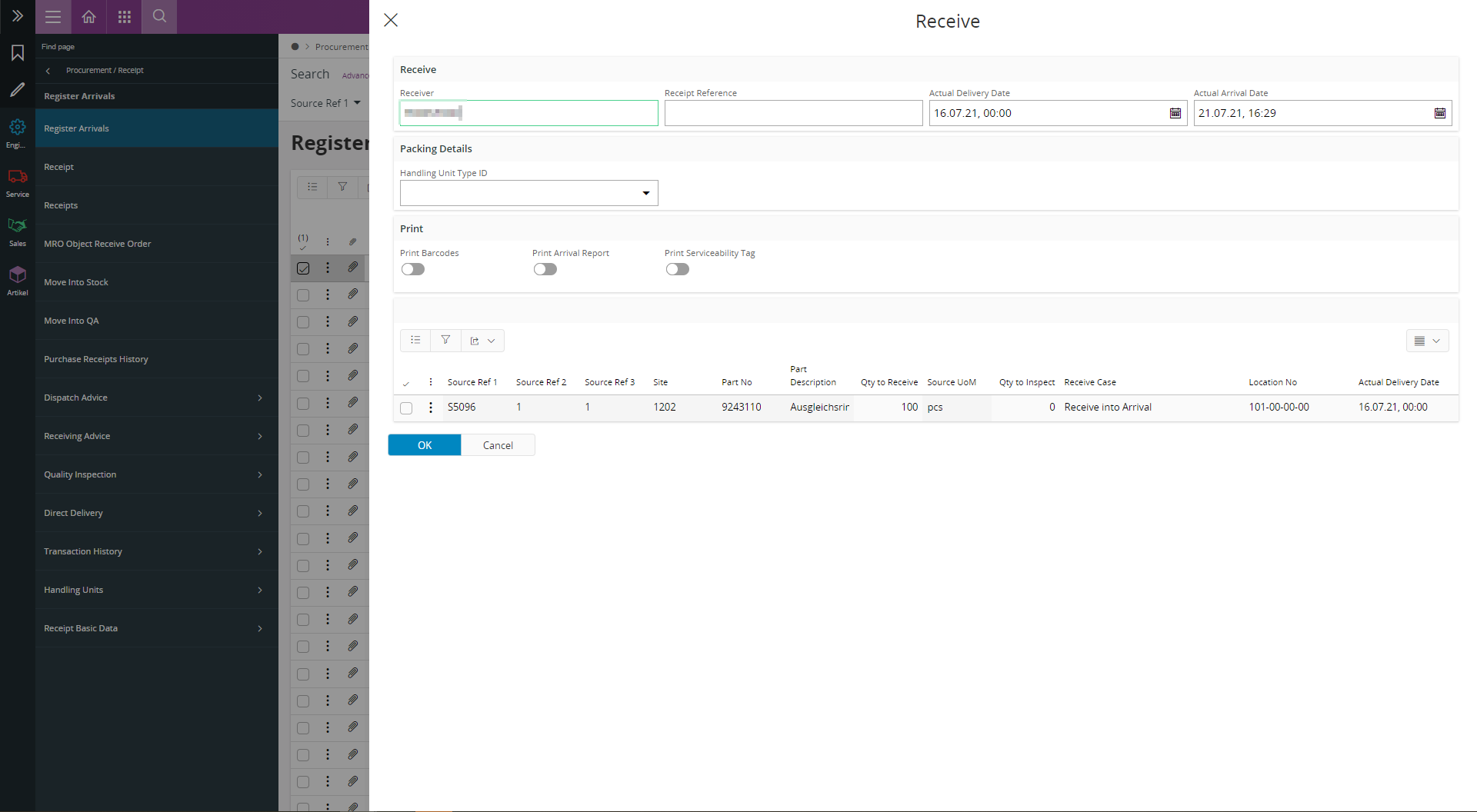 Dear Community, I am trying to modify the "Receive" Dialog in Register Arrivals page using Aurena Page designer in Apps 10 Update 11.
I have found the following article in the community 
, but unfortunately I am unable to access said dialog with the answer given there. Is this a bug or does anybody else have any additional ideas?
Best answer by horst00c 26 July 2021, 08:22
Hello Dhananjaya,
thank you for investigating the behavior of the page designer in this specific case and confirming it. I would say it's at least a bit buggy, but I'll leave that to IFS to decide. :-)
Your work-around works great and I will keep it in mind for future dialogues/assitants, should I stumble upon this issue again.
Cheers,
Christian
View original