Hello IFS Community,
We are starting to use APB in our company and for it to work properly, I need to apply a material constraint. Since we are still new to this, we would like to apply this to only some Components PN. The question is: Is there a fast and convenient way to change the "Sched Capacity" for several PN at once, or at least in a list without having to open one by one in Inventory Part?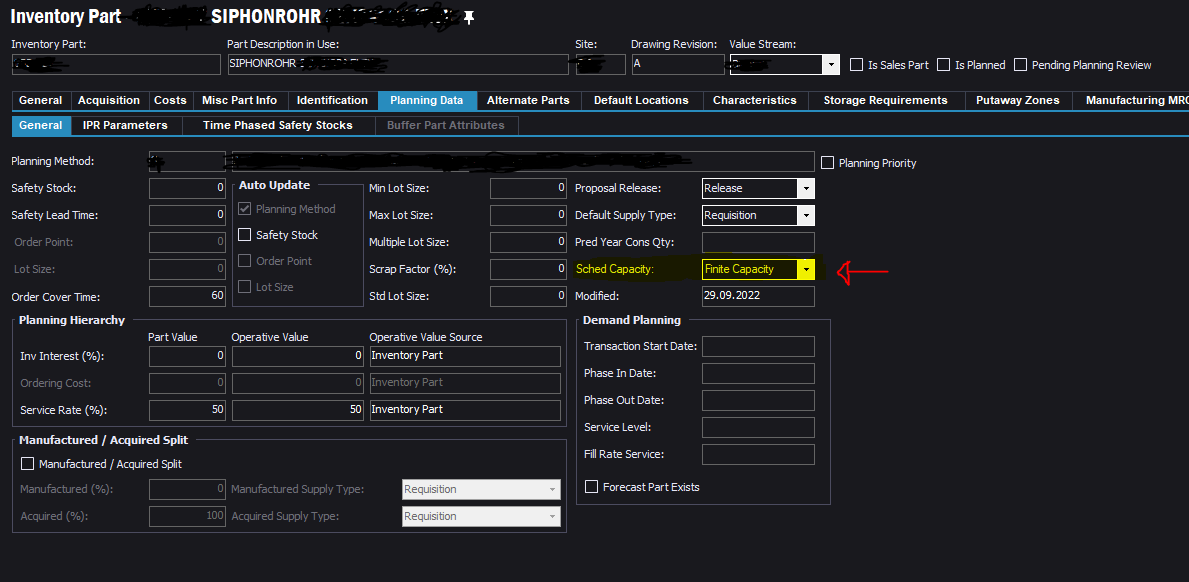 Since we are still just testing it, I wouldn't like to rely on our IT for it. Any tips?