We are working on our Upgrade to Apps10 UPD9 (from Apps8). This post is related to mWO Service 10 - Aurena Native app and Mobile Surveys.
We configured Surveys based on the very light documentation we were provided. 
Help Pages in Aurena don't work, confirmed by IFS. If anyone has detailed documentation of any kind on this, it would be very much appreciated.
The Survey and Workflow Config, as far as we can tell, is set up properly but reaching out for community input here, along with a formal, pending IFS support request. 
All Synchronized Entities syncs are up-to-date. I just filtered for anything with 'Surv%'.

 
Survey Configuration:
The Survey is Published
Survey Workflow Type selected "Work Start"; this means the Survey should pop up when the user presses Start Work on the MWO. I did try other statuses for testing, but none of them worked and ultimately this is what we need.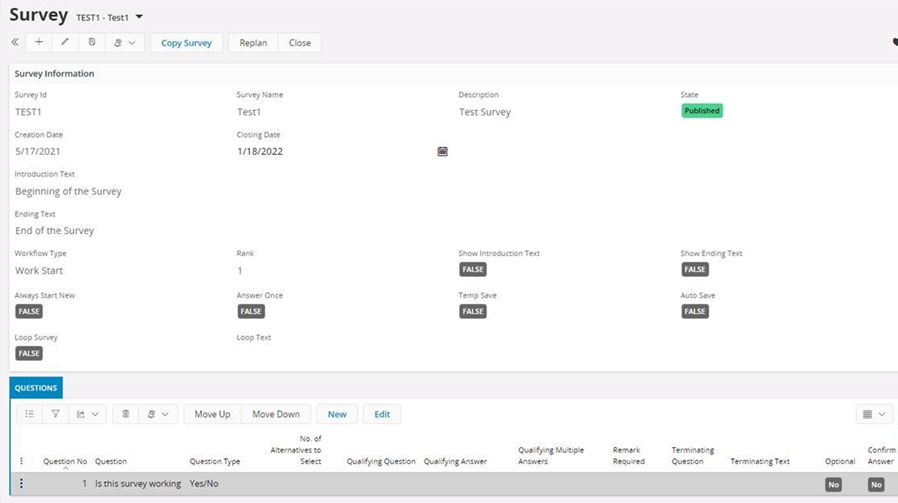 The Work Task Assignment in the mWO App is in 'Work Started' status. This was a new WO/Task/Assignment created and assigned after Surveys/Workflow Config was setup (published and activated).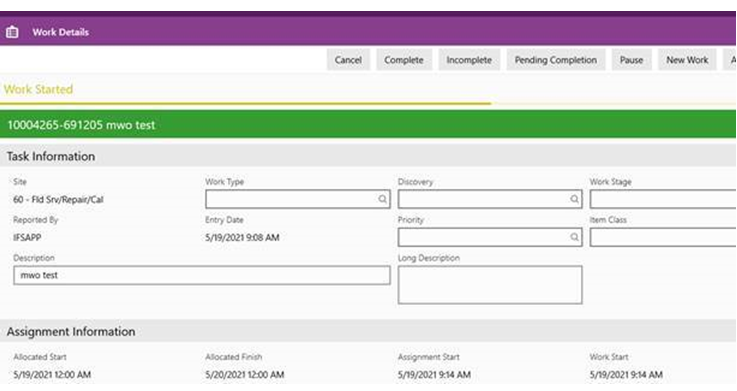 In case there was a problem with the Survey pop-up but it was actually populating somewhere, I checked e-Forms screenshot which shows no 'No Items'.
 

My post is too long so continuing in my next reply.