Hi all :)
We have a lobby from where the customer needs to take action. The different lobby's forwards to either 
a view or a Quick Report. 
Customer would like to have the context menu pop up automatically when forwarded to the destination, list view or quick report, 
I can not find this kind of Startup behavior in standard settings, neither for the view or the object…
I this possible?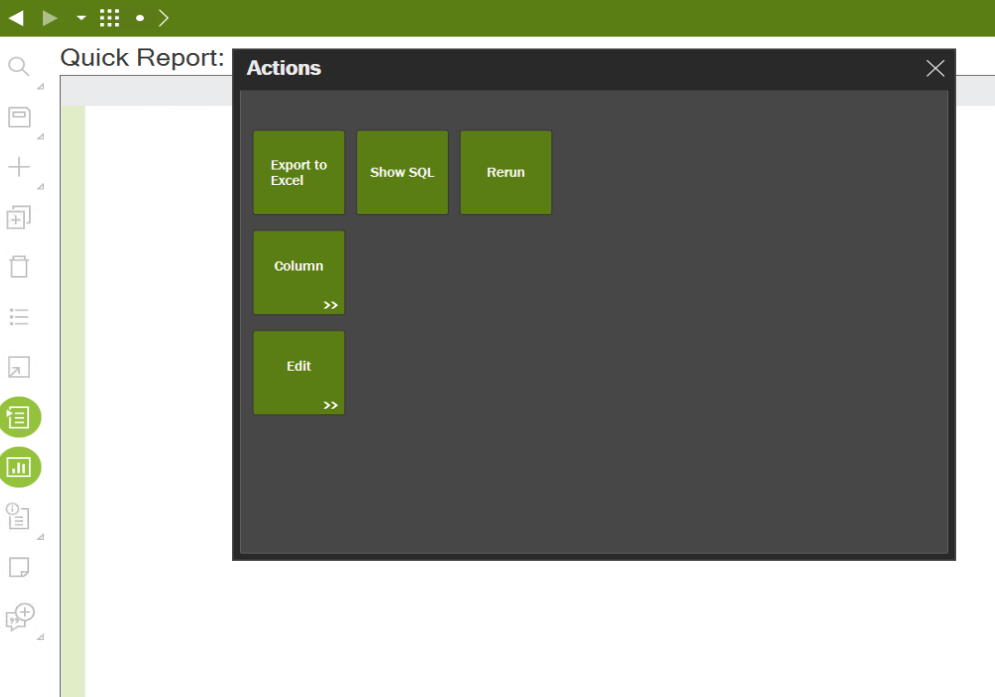 Thanks in advance :)