Trying to search for all planned start dates that are 14 days old.
I can search using >TODAY but cant find out what other functions i could use to search for dates without actually using dates. Can't use "Yesterday" or "Last Week"
if i do try one of those i get the following value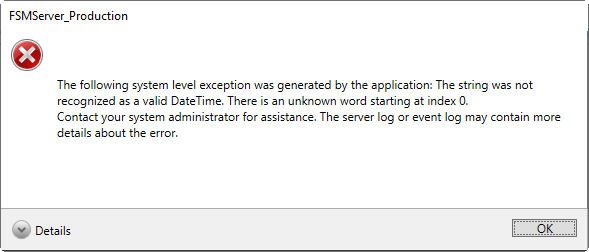 Best answer by AdrianEgley 16 September 2020, 18:29
@jbernardo,
Just seen this from last month.
Surprisingly its in the reference guide, the one I have for FSM5.7U11 is on Pg14. Look for Search Variables. But I have a Lobby that navigates to the Task screen with a pre-determined search.
Basically it loads the task screen with these in the date fields.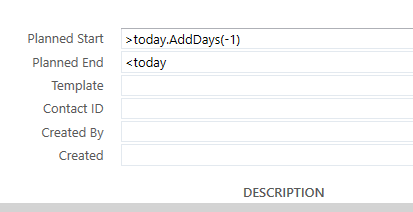 So if you were to have the created on search value have >today.AddDays(-14) that will give you the last 2 weeks of data.
Regards

Ady
View original