Hi, 
Is it possible to know where the person calendar exception screen is coming from when this is launched via the schedule board resource card?  
Is it possible to edit this screen and new user_def fields?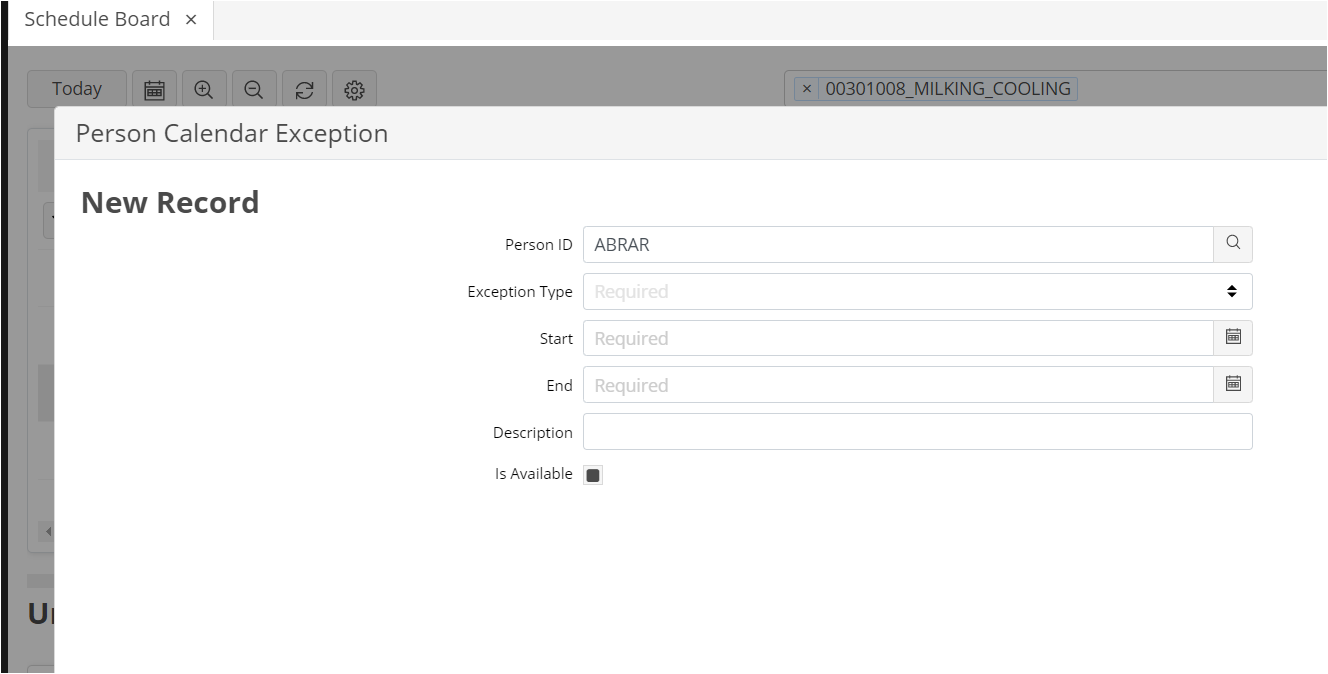 In addition we want the exception type drop down to show the description and not the code value
Best answer by AdrianEgley 11 June 2021, 09:09
Hi @Abrar khan,
This can certainly be done for this screen.
I'm using FSM5.7, but i'd imagine the same principal is required for FSM6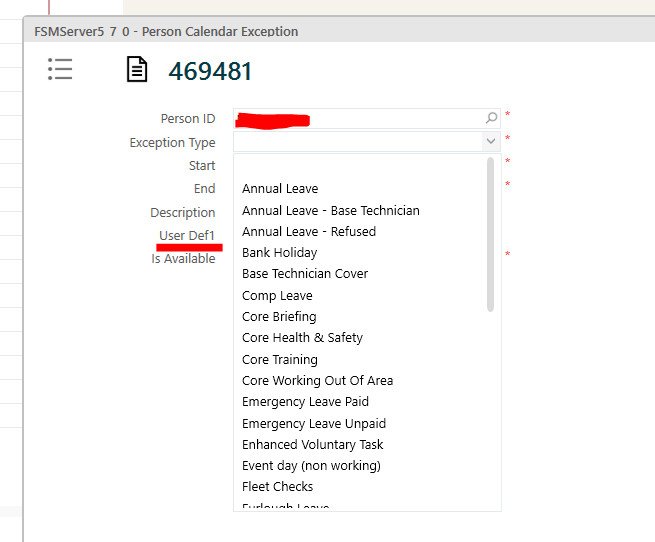 Note on the image above the Exception Type is showing the description and user_def1 is available.
This can be achieved via the UI Designer.
Look for the screen PERSONCALEXCEPTADD, and then change the Lookup View to (off) to get the below.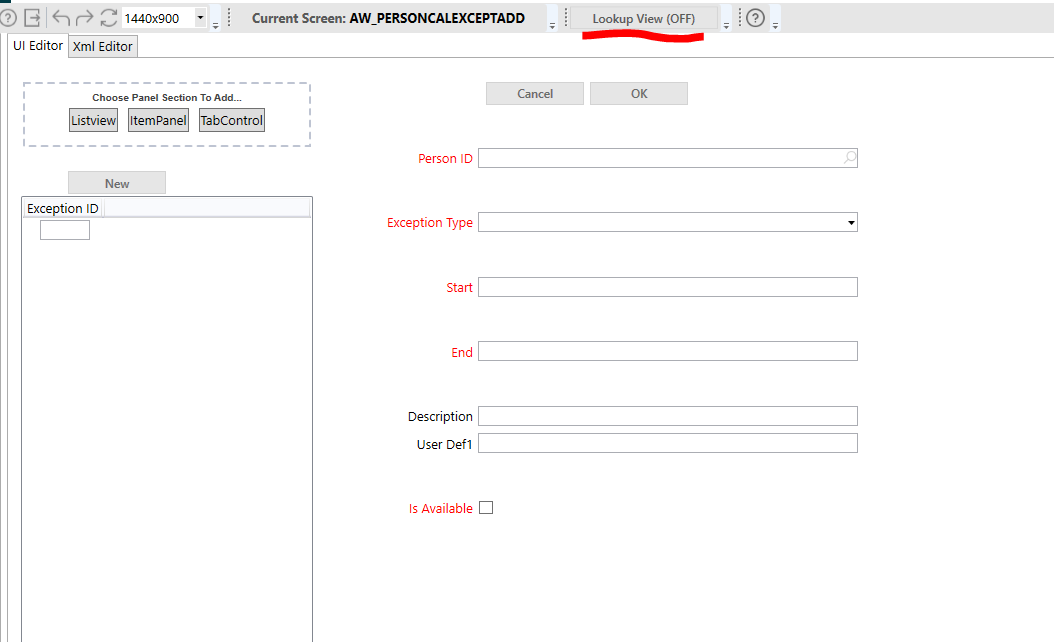 You will then be able to configure, save and allocate to a role.
Apologies if this is covered in @Kalpani Dissanayake response, but i'm not able to see that 

Regards
Ady
View original