I want to be able to switch remote warehouse easily - changing vans (having different stocks). 
When changing the user remote warehouse (i.e. removing and adding a new warehouse to the user) My Stock view in mWO Service App is not updated as expected: Parts that exist in the removed warehouse are displayed with quantity available 0. The parts in the new warehouse are displayed correctly. InvnetoryPartInStock in the database viewer displays just parts in the newly connected remote warehouse.  This is after running synchronization rules InventoryPartInStock and UserWareHouseConnection.
After also running synchronization rules for InventoryPart, UserRemoteWarehouseQuery, WareHouseBayBin still the result shows the qty available 0.
It seems odd that qty available 0 is displayed, as My Stock shows available parts.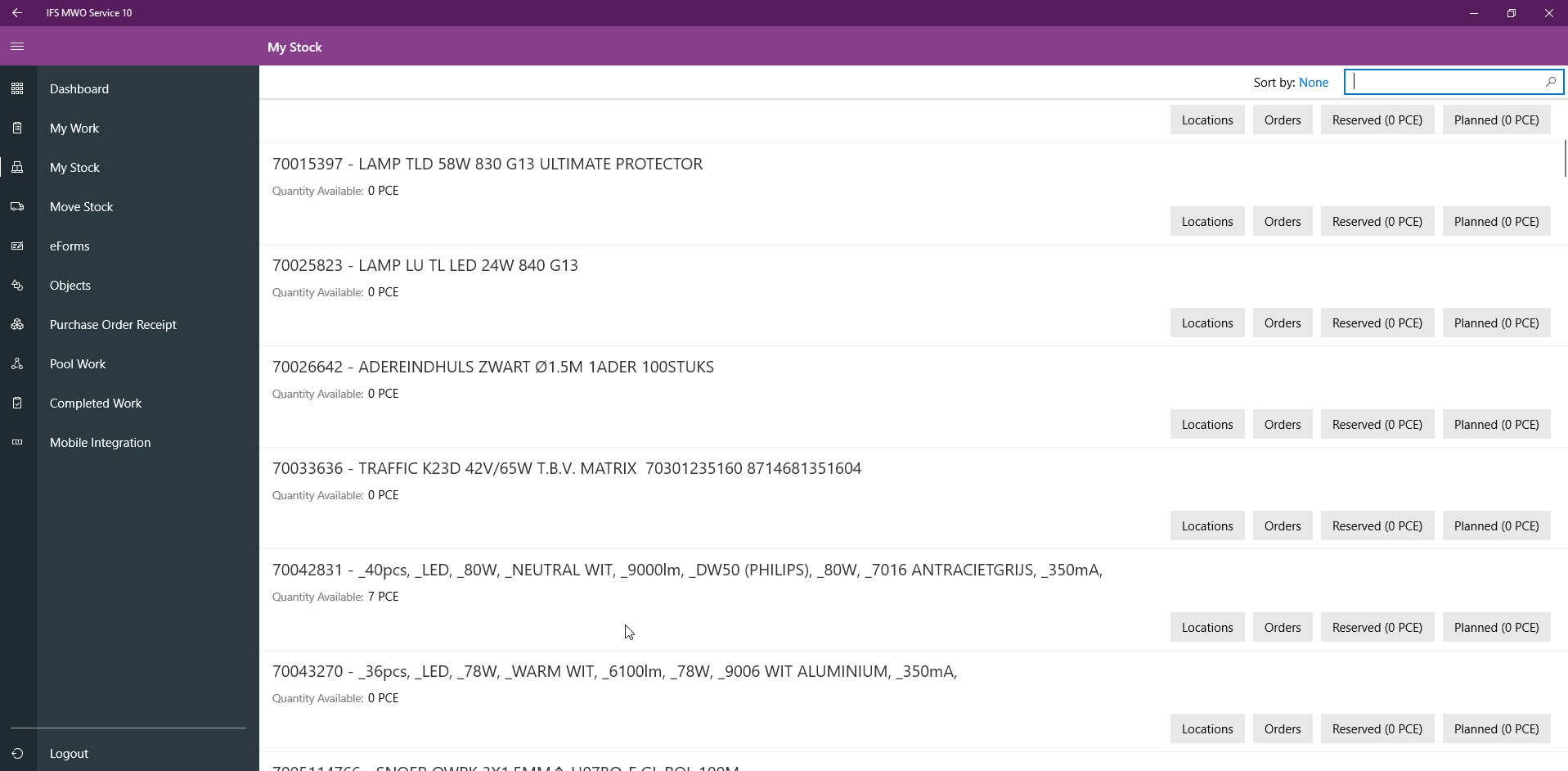 Note that after initialization all parts with qty available 0 are removed from My Stock.