Hello All,
We are running client IFS version 9.0.52.0 and server version 6.90.19.0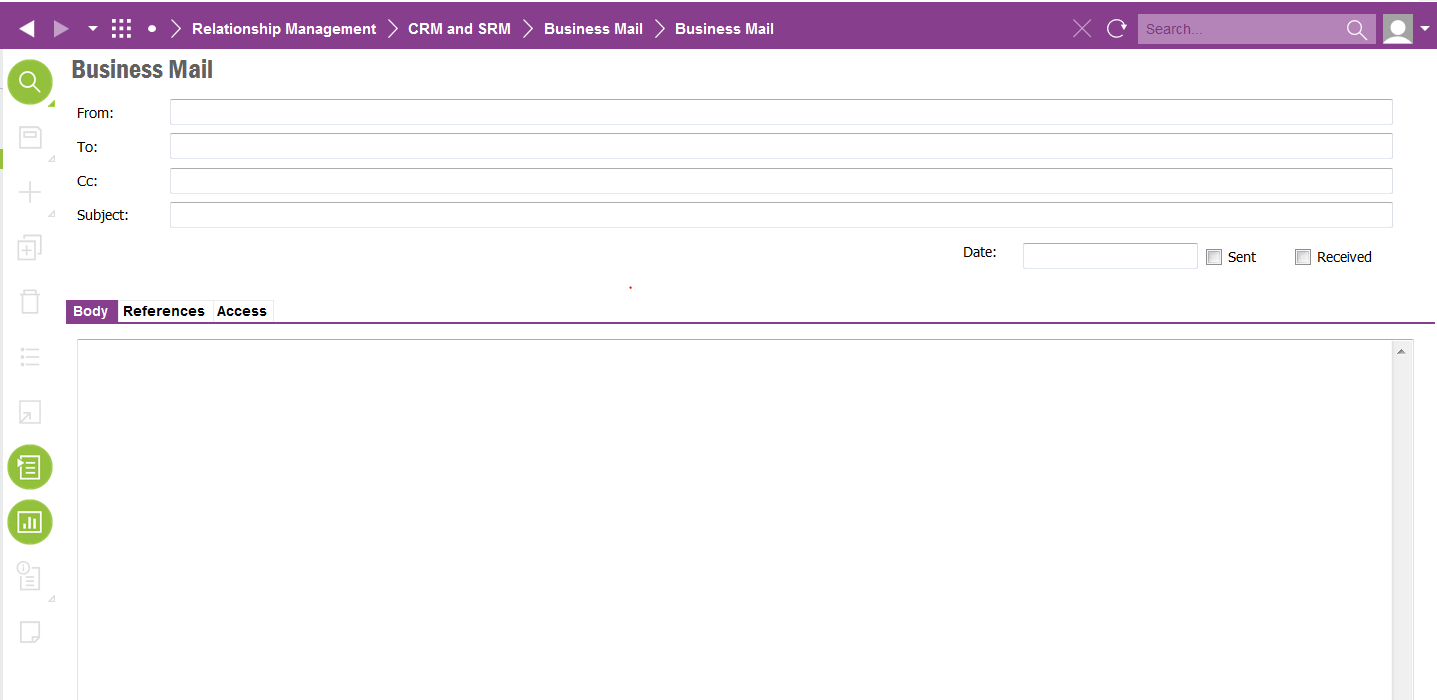 I am looking to see if we can utilize the functionality of Business Mail. However, I have some questions.
Is there a document that explains how the Business Mail works?
How can I connect the Business Mail to the Business Opportunity?
Is there an email app that I need to load in my Outlook to be able to connect to IFS?
Any help will be beneficial for our team.
Best answer by paul harland 12 August 2020, 18:25
Go to the Document Import Actions page in IFS
Locate the record entitled "Launch CRM Email Assistant".  If not present, it needs to be created.  This interrupts the standard document upload function to launch Business Mail instead.

Ensure there is a default Doc Class and Format

Ensure all trainees' User IDs are registered in the lower part of the screen.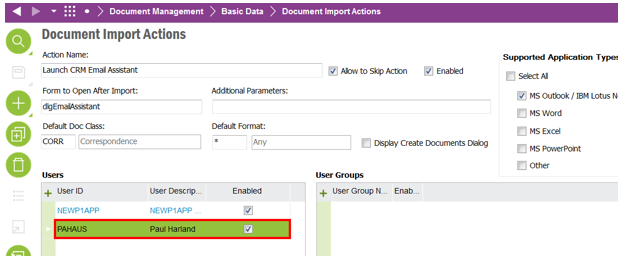 View original